Message
Peter Miguel Camejo 
December 31st, 1939 - September 13th, 2008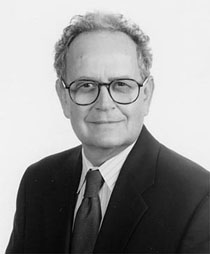 Peter Camejo has passed away but his life and words will continue. Peter was writing his memoir and I am told only had 1/2 chapter left to write when he entered the hospital at the beginning of the week.

Matt Gonzalez and Ralph Nader both spoke to Peter this week (Matt several times) and I'm sure discussed their shared work and what remains to do. Peter played a key role in the Peace & Freedom National Convention in August when he spoke to delegates and helped persuade them to back Nader/Gonzalez in the first round of voting.
You can view his speech here:

http://uk.youtube.com/watch?v=0M7iVFz8FUc

I am so proud that I was able to work with Peter Camejo and will continue to work for social justice and a more open democratic U.S. government.

peace & social justice,
Lynda Hernandez
~~~~~~~~~~~~~~~~~~~~~~~~~~~~~~~~~~~~~~~~~~~~~~~~~~~~~~~~~~~~~~~~~~~~~~~~~
Peter Miguel Camejo was born in 1939 to a wealthy Venezuelan couple. Because his mother felt more comfortable with the American standard of health care, she arranged to give birth at a New York hospital in the Bronx. Consequently, Peter was born with dual citizenship. He spent his early childhood in Venezuela, until his parents divorced when he was 7 and his mother took him to live on Long Island.
Peter earned a perfect score on the math portion of his SAT, then attended MIT for awhile but dropped out to pursue civil rights work in the American south. He marched in Selma, Alabama. Later resumed his studies at UC Berkeley, but was expelled for his vocal criticism of the Vietnam War. His official transgression was "unauthorized use of a microphone" after he used a public address system on campus as part of a Free Speech Movement demonstration. Then-governor Ronald Reagan included college student Camejo on his 1968 list of the 10 most dangerous Californians. "He had me expelled from Berkeley," Camejo said years later. "[Reagan] put one sentence down for each of the ten. For me he said, 'Present at all anti-war demonstrations.'"
Camejo ran for President of the United States in 1976 as the Socialist Workers Party candidate, and he got on the ballot in 18 states. The Progressive noted that he didn't just sit back and wait for election day: "Peter Camejo traveled 150,000 miles, crisscrossing the country twenty times, in his quest for the Presidency." But after spending all that traveling and $151,000 on campaign bills, Camejo received only 90,310 votes.
Four years later, Camejo was thrown out of the Socialist Workers Party after he criticized the party leadership for corruption. It would be another decade before the establishment of the California Green Party in 1991, and Camejo was one of its founding members. Nevertheless he still considers himself a Socialist at heart, calling himself a watermelon -- "Green on the outside, red on the inside." The watermelon went on to run for governor in 2002 as the Green Party's candidate, and again in 2003 during the recall election. He received 5% of the vote in 2002 and 3.1% in 2003.
Camejo ran for Vice President in 2004 as the bottom half of Ralph Nader's unpopular ticket. At the June press conference announcing his selection, Camejo had effusive praise for his running mate: "Ralph Nader is an historic figure in American history. And I don't think people understand who he is, yet. It may take ten, twenty years -- it may be way after he dies -- that it'll be understood."
    University: Massachusetts Institute of Technology (1958-60)
    University: University of California at Berkeley (1965-67, expelled)
    California Recall Election Green Party candidate, received 3.1% of the vote
    Prudential Stockbroker
    Merrill Lynch Stockbroker, 1985-86
    Green Party
    Nader 2000
    Nader for President 2004
    Venezuelan Ancestry
---
Message
In Honor of Peter Miguel Camejo   
by Ralph Nader
 
Peter Miguel Camejo, a civil rights leader, socially responsible investment pioneer, and magnanimo caballero for third party politics in the US, peacefully passed away early Saturday morning at his home in Folsom, CA with his wife Morella at his side -- only days after completing his autobiography.
The 68-year-old justice fighter had been battling a reoccurrence of lymphoma cancer, and his condition had rapidly deteriorated over the past few days.
Peter was a student leader, civil rights advocate, leader in the socially responsible investment industry with his own investment firm, Progressive Asset Management, Inc., and author of books on investment and history including Racism, Revolution, Reaction, 1861-1877, The Rise and Fall of Radical Reconstruction, California Under Corporate Rule, and his recent book, The SRI Advantage: Why Socially Responsible Investing Has Outperformed Financially.
Peter used his eloquence, sharp wit, and barnstorming bravado to blaze a trail for 21st century third party politics in the US. He was a third party candidate for state and national office, making three gubernatorial runs in California as a Green, including one in the 2002 election when he earned 5.3 percent of the vote. In the 2003 recall election, he debated Arnold Schwarzenegger and Gray Davis, and in the 2004 Presidential election, he was my running mate on our Independent Ticket.
Among the many causes Peter forcefully championed were a living wage, healthcare for all, and making the US the world leader in renewable energy. He was also a passionate advocate for electoral reform, pressing for proportional representation and instant run-off voting (allows voters to rank their top choices) in an effort to overturn the "200-year-old dysfunctional money-dominated winner take-all system that disrespects the will of the people."
Peter was a friend, colleague and politically courageous champion of the downtrodden and mistreated of the entire Western Hemisphere. Everyone who met Peter, talked with Peter, worked with Peter, or argued with Peter, will miss the passing of a great American.
Peter Camejo is survived by his wife Morella, his father Daniel, his daughter Alexandra, his son Victor, three brothers Antonio, Daniel, and Danny, and three grandchildren Andrew, Daniel, and Oliver.
When his autobiography (with the working title Northstar) is published, we will all be able to get a vivid sense of the great measure of Peter Camejo as a sentinel force for civil rights and civil liberties, and expander of democracy. His lifework will inspire the political and economic future for a long time.