This is the IMRU Community Calendar featuring
all the best things to do and see under the rainbow of Southern California
LGBTQ YOUTH CHOIR REHEARSAL & PIZZA PARTY
FRIDAY MARCH 9 @ 6:30pm. LGBTQ YOUTH CHOIR REHEARSAL & PIZZA PARTY on the campus of Messiah Lutheran Church, 570 East Orange Grove Blvd., Pasadena, CA 91104. Dr. Dana Howell Choir Director. Open to all LGBTQ youth AND straight allies ages 14-24. Free pizza and refreshments!
SATURDAY MARCH 31, 10am-3pm - PRIDE CENTER HEALTH FAIR. On the campus of Messiah Lutheran Church, 570 East Orange Grove Blvd., Pasadena, CA 91104. FREE testing, immunizations, vision exams and MORE! FREE! The public is welcome.
LGBTQ MARTIAL ARTS & SELF-DEFENSE
MARTIAL ARTS & SELF DEFENSE FOR LGBTQ YOUTH, MONDAY APRIL 2 @ 5PM. Learn Taekwondo and Judo in self defense. This will be a 10 week class on constructive and positive ways to defend yourself when confronted with a dangerous situation.  Strategies on how to react safely and how to be aware of your environment will be taught. Course Fee: $35. First class Monday April 2, 2012 @ 7pm on the campus of Messiah Lutheran Church, 570 East Orange Grove Blvd., Pasadena, CA 91104. Contact Pastor Rick to enroll: rickeisenlord@me.com or click 
HERE
. Scholarships are available for those students who cannot afford the course fee.
SAN GABRIEL VALLEY GAY MEN'S GROUP (SGV GMG)
Tuesday April 3 @ 7:30pm on the campus of Messiah Lutheran Church, 570 East Orange Grove Blvd., Pasadena, CA 91104. This group will plan special events for gay/bi men. Activities to include Speed Dating Night, pool parties, movie nights, book clubs, Reno Turn-Around, bowling nights, community volunteer opportunities and MORE. Led by Aaron Saenz.
2ND ANNUAL CELEBRATING ALL FAMILIES BARBEQUE

SATURDAY APRIL 28, 2012 @ 2PM. 2ND ANNUAL CELEBRATING ALL FAMILIES BARBEQUE. On the campus of Messiah Lutheran Church, 570 East Orange Grove Blvd., Pasadena, CA 91104. Families come in all sizes, shapes and kinds. We celebrate and support ALL families, gay and straight. FREE FOOD AND ENTERTAINMENT. Open to the public.
WORLD AIDS DAY SPONSOR/FUNDRAISING COCKTAIL PARTY
TUESDAY MAY 15 @ 6PM. WORLD AIDS DAY SPONSOR/FUNDRAISING COCKTAIL PARTY. At El Portal Restaurant, 695 East Green Street  Pasadena, CA 91101. Join us as we plan for the 2012 "We Remember" Choir Concert to be held on World AIDS Day Saturday December 1, 2012.
1ST ANNUAL TRANSGENDER PROM
1ST ANNUAL TRANSGENDER PROM - IN MAY. Details, time and place to be announced. Watch for info coming soon. This is the prom you always wanted but never got!
DRAG BINGO FUNDRAISER FOR THE PASADENA PRIDE CENTER AND PFLAG - COMING IN JUNE. Raising money for a good cause has never been more fun! Watch for details coming soon!
GAY WOMEN'S PROFESSIONAL NETWORK
COMING SOON! We are very pleased to announce that the Pasadena Pride Center is now organizing a networking group for gay/bi women in the San Gabriel Valley. It's the Gay Women's Professional Network (GWPN). This group will meet once a month for social/networking activities. If you would like to be part of GWPN, please click HERE or email rickeisenlord@me.com. We will email you the date, time and location of the first meeting. For further information, visit the website at 
www.gwpn.org
or click 
HERE
.
THE PASADENA PRIDE CENTER is an independent 501(c)3 organization guided by principles that promote full human rights and dignity, and will advocate empowerment, inclusion, self-reliance and diversity within our community. The Center acts as a voice for those who have no voice, and will provide support and comfort to those who feel excluded or discriminated against.

We believe that the Center will be a primary change agent working towards the liberation and empowerment of all LGBT people, with an emphasis on support services for LGBT youth who feel disenfranchised or rejected by parents, family or peers. We will emphasize means of empowering LGBT individuals in their struggle for full human rights and self-determination, emphasizing the dignity and worth of all human beings. The Center will proactively engage the community in meaningful dialog and discussion, as well as provide programs to achieve the above stated vision.
GAYS 'R US at The Hollywood Improv – Wednesday, March 7
Erin Foley is back at The Hollywood Improv March 7, joined by some of the best and funniest stand-up comics in town. The fun starts at 8pm sharp at The Improv, located at 8162 Melrose Avenune in West Hollywood (Tel: 323-651-2583)
Beyond the Rainbow with Del Shores: an LGBT Comedy Show! at Flappers Comedy Club - March 11
DEL SHORES will be headlining a hilarious evening of LGBT themed comedy in the YOO HOO ROOM at Flapper's in downtown Burbank on March 11, 2012. Mr. Shores is the creator and director of Sordid Lives, the series on LOGO and stage play, as well as being an activist, screenwriter, and comic. He will be joined by other well known comics, many of whom can be seen on E!, LOGO, Comedy Central and HBO. The line up for the evening includes: Lizzy Cooperman, Nik Wilcox, Scott Backman, Dina Martinez, Bobby Golden, Hooley Buckner, Matthew Moore, Wenzel Jones.
While BEYOND THE RAINBOW is billed as an LGBT event, the show is for everyone and the comics include straight, gay and probably bi-curious individuals. So we don't care who you're sleeping with, everyone is welcome to come out and laugh it up. Just have a place in your heart and mind for equal rights and gay advocacy.
The show is recommended for those 18 years and older as there will be adult and sexual themed comedy presented.
Flapper's Comedy Club in Burbank is the premiere and only legitimate comedy club in the Valley.  Cost: Payment required - $10 and 2 item minimum.
For more info, go to: http://eventful.com/burbank/events/beyond-rainbow-del-shores-lgbt-comedy-show-/E0-001-046435295-7?utm_source=apis&utm_medium=apim&utm_cam
"The Gay Hist-Orgy" with Ian MacKinnon through March 24
"The Gay Hist-Orgy"-- one salacious evening beginning Feb. 18th and running for 6 Saturdays until March 24th at Moving Arts in Silverlake.
Performance artist and activist Ian MacKinnon brings the past to life by tracing the history of gay people in new ways never before seen on stage. With the aid of his magic time-traveling hot pants and sexy Genie guide, Ian cruises a plethora of gay historical figures in his one-man multimedia romp. Along the way he covers thousands of years of homo-history to create a hot and horny evening of laughs and lust, fun and fucking, humor and heroism.
Featuring hot histo-graphic hookups with: Plato, Rumi, Lincoln, Melville, Fredrick the Great, Edward Carpenter, da Vinci, Michelangelo, Karl Ulrichs, Harry Hay, Allen Ginsberg, Socrates, Whitman, Hafiz, Ganymede, Alexander, Hadrian, Zeami, Bayard Rustin and more!
Performed in Gay Love-O-Vision!
Dates: 6 Saturdays Feb: 18, 25 & March: 3, 10, 17, 24 at 8:00 PM
Location: Moving Arts Hyperion Station, 1822 Hyperion Avenue, LA, CA 90027
Price: $20 / $15 students
Tickets: www.brownpapertickets.com/event/214106
Information: www.gayhistorgy.com
I SEE YOU, I AM HERE: Contemporary African-American LGBT Artists
Co-Sponsored by Common Bond and The Black LGBT Project thru March 29
Firemen 1 by Ronald Jackson
I See You, I Am Here is a traditional greeting of South Africa's Natal tribe. One person starts by saying, "I see you." The other person answers, "I am here." The words mean, "Until you see me, I do not exist." The goal is to truly "see" each other and thereby affirm each other's existence.
A group of accomplished artists presents visions of the LGBT African American experience in today's world, allowing us to truly see them, their lives, and ourselves.
Featured artists:
Ronald Jackson
Dale Guy Madison
Duane Paul
Lucky Virgo Photography
Cheryl Williams
THE ADVOCATE & GOCHIS GALLERIES - through March 29
The Village at Ed Gould Plaza
Reception: Thursday, Feb 16, 9-10 p.m. FREE
Gallery hours: Mon-Fri 6-9:30 p.m.
Saturdays 9 a.m.-5 p.m.
NAKED BEFORE GOD at [Inside the] Ford: March 15 - April 28
Naked Before God - What do a porn star, a stripper and a soldier have in common with a Christian, a Muslim and a Mormon? They all want to get NAKED BEFORE GOD ... what's left to reveal, once they've bared it all? Kristen Burrows has hit upon a brilliant way to transform the sins of her youth into lots of cash: she's going to combine her adult film past with a born again future. But things get more than a little out of hand when the Christian radio talk show host Kristen has invited for dinner meets her family in this wild and darkly comic romp. (Rated "R" – mature audiences)
WHO:
Written and Directed by Leo Geter
Featuring Larry Clarke, Christopher Foley, Jen Kays, Aly Mawji, Morgan McClellan, William Salyers,Jennifer A. Skinner
Presented by Circle X Theatre Co.
WHEN:
Previews: March 15-23
Performances: March 24 through April 28:
Thursdays @ 8 pm: March 15, 22 (previews), 29; April 5, 12, 19, 26
Fridays @ 8 pm: March 16, 23 (previews), 30; April 6, 13, 20, 27
Saturdays @ 8 pm: March 17 (preview), 24 (Open), 31; April 7, 14, 21, 28
Sundays @ 2 pm: March 18 (preview), March 25; April 1, 8, 15, 22
Sundays @ 7 pm: March 18 (preview), 25; April 1, 8, 15, 22
WHERE:
[Inside] the Ford
2580 Cahuenga Blvd. East
Hollywood, CA 90068
(just off the 101, across the freeway from the Hollywood Bowl and south of Universal Studios)
HOW:
(323) 461-3673 (GO 1-FORD) or www.fordtheatres.org
Join us on Facebook at www.facebook.com/FordTheatres
Follow us on Twitter @FordTheatres
TICKETS:
Opening Night (March 24): $34
General admission: $25 (except March 24)
Seniors and full-time students with ID: $12
Previews and all Sunday matinees: Pay-What-You-Can
Discounts for groups of eight or more available online or by calling 323-769-2147
PARKING:
FREE on-site (non-stacked)
California State University, Northridge Presents
Fourway: Intersection of Race, Gender, Class, and Sex[uality]: March 30 - April 1
The Queer People of Color Conference gives people the opportunity to understand the diversity of being a person of color within the queer community. It focuses on the issues of injustice and oppression faced by those within such communities, while simultaneously seeking methods of social reformation to alleviate such issues. It sheds light on various issues from the current political climate, safe sex and HIV, the coming out process for ethnic communities, to the movement of art; visual and performing. By illuminating these perspectives, through engaging workshops, discussion groups, caucuses and a captivating keynote speaker, QPOCC strives to fully expand knowledge and empower the identities of queer people of color.
The theme for this year is Fourway: Intersection of Race, Gender, Class and Sex[uality]. Under this theme, QPOCC will raise awareness on issues such as, being a queer person of color, the rise of homelessness in the queer community, what is Trans, what is a women's world, and so forth.
Keynote Speaker: ADELINE ANTHONY
Adeline Anthony is a critically acclaimed and award winning Xicana lesbian multi-disciplinary artist, hailing originally from San Antonio, Tejas. The themes in her works address colonization, feminism, trauma, memory, gender, race/ ethnicity, sexuality, in/migration, health, land/environment, and issues generally affecting the lesbian/gay/bisexual/transgender/two-spirited communities.  She has nearly 20 years of professional stage experience in acting, directing, producing, teaching and writing. Adelina has garnered Best-Actress nominations in both ensemble and solo work in dramatic and comedic roles. In 2010, she was nominated by Dr. Rita Urquijo-Ruiz for the Sandra Cisneros' Del Moral Foundation Award, and co-awarded this literary grant. Also in 2010, she was awarded a National Performance Network (NPN) Creation Fund Award for the development of her new work, JOTALOGUES. In 2009, the world-premiere of her solo dramatic play, Bruising for Besos received critical acclaim from the Los Angeles Times and the L.A. Weekly (and she was also nominated in the category of Best Solo Performance). Her most popular comedy, Mastering Sex & Tortillas! was nominated and then selected as Best Solo Performance by Premios Sin Limite 2008 (NY); and in the previous year the show was nominated for Best Solo Performance by L.A. Weekly (CA). In 2007-2008 Adelina was the recipient of the highly competitive Department of Cultural Affairs City of Los Angeles (C.O.L.A.) Fellowship for Solo Performance.
REGISTRATION IS NOW OPEN!!! For more info, go to: QPOCC 2012
Alison Bechdel: Autobiography and the Graphic Art Novel - May 10
in conversation with Deborah Vankin
Bechdel follows her best-selling graphic memoir, Fun Home, with a second tale of filial sleuthing—this time about her mother: voracious reader, music lover, amateur actor, and also a woman, unhappily married to a gay man. Bechdel's quest for answers concerning the mother-daughter gulf leads through psychoanalysis and Dr. Seuss to a truce that will move all adult children of gifted mothers.
Alison Bechdel is the author of the bestselling memoir Fun Home: A Family Tragicomic, which was named a Best Book of the Year by Time, New York Times, USA Today, Los Angeles Times, Village Voice, and the San Francisco Chronicle, among others. For twenty-five years, she wrote and drew the comic strip Dykes to Watch Out For, a visual chronicle of modern life--queer and otherwise. Bechdel is guest editor of Best American Comics, 2011, and has drawn comics for Slate, McSweeney's, Entertainment Weekly, Granta, and The New York Times Book Review.
Deborah Vankin is a journalist and graphic novelist. As a Los Angeles Times staff writer, she covers the spectrum of arts & culture, entertainment and nightlife -- including books and comics, the art gallery and street art scenes, alternative comedy, indie film and pop culture in general. Her 2011 graphic novel "Poseurs" follows three teenagers, from very different corners of L.A., into the underworld of L.A. clubs and Hollywood parties. She's now working on a second graphic novel.
ALOUD is one of the many free programs the Library Foundation makes possible at the Los Angeles Public Library. Most ALOUD author programs are followed by book signings. To help sustain this valuable cultural exchange, at least one copy of the author's featured book must be purchased from the Library Store if you wish to participate in the post-program book signing. Other non-featured books by the author may be eligible for the signing without having been purchased at the Library Store. Proceeds support the Los Angeles Public Library. Library Foundation members receive a 15% discount on all Library Store purchases. Unless otherwise indicated, ALOUD programs take place at the Los Angeles Central Library's Mark Taper Auditorium, 630 W. Fifth Street, Los Angeles, CA 90071.
For more info, go to: http://www.lfla.org/event-detail/710/Alison-Bechdel-Autobiography-and-the-Graphic-Novel#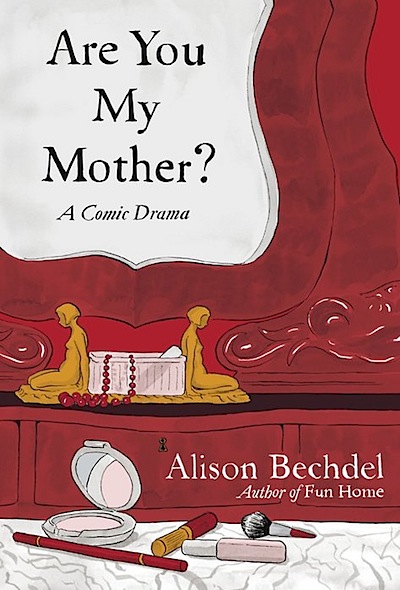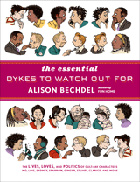 http://dykestowatchoutfor.com/
RECURRING EVENTS....
MONDAYS
GAY SALSA NIGHT: If you remember the Salsa Dances at Rudolpho's back in the 90's and early 2000's, or just want to give your dancing shoes a work out, check this out!! Mambo Infierno brings you Gay Salsa Night every Monday at Little Temple in Silverlake,CA. We provide a salsa dance instructor for beginners. Dance class starts at 8:30pm. Enjoy the salsa music with DJ FRANK - the best salsa dj in LA! $5 Cover. Go to http://www.myspace.com/gaysalsanight for more information!
WOMEN'S GROUP AT the SOUTH BAY LGBT CENTER: The South Bay LGBT Women's Group hosts a Women's Group at the Center. All interested women at any stage of life, love, liberty, and the pursuit of happiness are welcome to attend this group, which provides a safe and welcoming environment to meet, socialize, build friendships, and support the South Bay LGBT Center. Guidelines will be reviewed each week to ensure fairness, confidentiality, and respect for diverse opinions. $2 donation appreciated. Info: Voice mail: 310-328-6550, email: womensgroup@southbaycenter.org
LGBT Center - 16610 Crenshaw Blvd., Torrance, 90504 (310-328-6550)
TUESDAYS
IN THE MEANTIME MEN'S GROUP (ITMT) hosts discussion groups as follows:
BROTHERS REACHING BROTHERS DISCUSSION GROUP from 7:30pm - 9pm at The Village Health Foundation Community Room on W. Pico Blvd., Los Angeles, CA 90019. The purpose of the group is to enrich, empower, and extend the lives of intergenerational black men, respectful of sexual orientation, through social, educational, health and wellness programs and services." For more info: visit www.mylifemystyle.net
THE KICK BACK DISCUSSION GROUP FOR YOUNG MEN 29 and UNDER: Every 2nd and 4th Tuesday of the Month from 7-9 p.m. at the New Drop-In Community Youth Center, 4067 W. Pico Blvd, Los Angeles, CA 90019 — 323-733-4868
Free and Open — Refreshments served
www.inthemeantimemen.org — www.mylifemystyle.net
The mission of IN THE MEANTIME MEN'S GROUP is to enrich, empower, and extend the lives of intergenerational black men, respectful of sexual orientation, through social, educational, health and wellness programs and services." Over the past 10 years In The Meantime has been on the forefront of creating an environment that supports, empowers and educates black, gay, same gender-loving and bi-sexual men in Los Angeles County. Through an integrated holistic approach to wellness, In The Meantime (ITMT) focuses on the mental/emotional, physical, spiritual, and economic well being of a community that is oftentimes isolated and excluded from mainstream society. ITMT facilitates three home-grown HIV/AIDS empowerment prevention programs, two (weekly) social discussion support groups, peer and group counseling, a black men's wellness conference, a three day men's empowerment retreat, the SOLA Meth Crystal Meth Taskforce, and the South Los Angeles Black Gay Men's Taskforce, computer training, a quarterly community publication (Message In The Meantime), an online weekly newsletter, and a host of community and cultural events that focus on community building that include a King Day Celebration and a Kwanzaa Celebration. ITMT'S most recent program addition is a community drop-in center that provides a relaxed social environment for youth programming, and HIV/AIDS testing and counseling activities.
WEDNESDAYS
GRIFFITH PARK CONDITIONING HIKE: Gay and Lesbian Sierra Club has a weekly Griffith Park Conditioning Hike every Wednesday night at 7pm. Join the Sierrans for a moderate hike of 5 miles to Mt. Hollywood with an eleven hundred foot gain. Lug-soled boots are best for traction, but some hikers wear sneakers. Bring a flashlight if you're not used to hiking in the dark. Rain cancels. That's every Wednesday, 7 p.m. sharp by the flagpole near the vending machines at the Griffith Park Visitors Center. Check out other gay and lesbian Sierran outings at angeles.sierraclub.org/gls/
FRIDAYS

FRIDAY NIGHT DROP-IN: Friday evening at the South Bay LGBT Center, 7:00 - 9:45 pm. The Center will be open for your use and enjoyment. Come by and pick up publications, join in conversations about a variety of topics or hang out in a safe place; play games - there are several games at the Center, or people can bring their own table or board games. For a small donation, participants can enjoy coffee, tea, sodas, water and sometimes desserts. For questions, leave a message at (310) 328-6550. For more information, leave a message at (310) 328-6550. Check the Calendar for updates and details. southbaycenter.org
SUNDAYS
GOOD SHEPHERD CHURCH Sundays at 2pm: Good Shepherd Church at 570 East Orange Grove Blvd in Pasadena is a congregation of full inclusion. All are welcome regardless of race, gender, sexual orientation or sexual identity. An LGBT Church and so much more... "We warmly welcome the LGBT Community and its allies. We are a Christian independent congregation and not connected with any denomination. We affirm that God loves and cherishes all His children, and has shown His love through the sacrifice of Jesus Christ. We invite you to join us, regardless of your religious or denominational background." For more info, go to:goodshepherdpasadena.com
You can find information on these and other events listed at the public Google IMRU Community Calendar which can be viewed/printed in monthly/weekly/daily or agenda forms. We also blog about important happenings at imru.posterous.com where you can leave comments or suggestions and crosspost links to the Calendar on Twitter as well as our Facebook page—so it pays to be a Friend and to Follow Us.