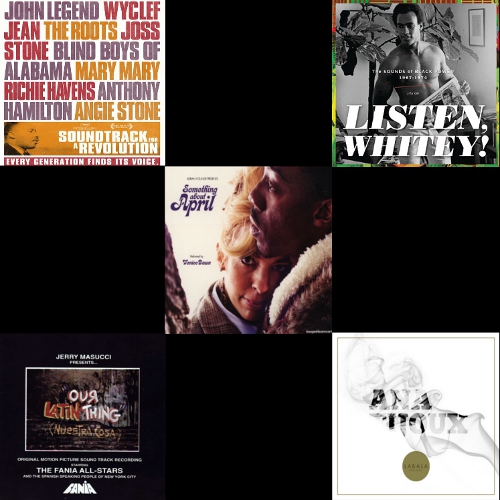 It's time once again to raise funds on KPFK. This time around I have perhaps the best set of music I've been able to offer listeners of the program...a special 5 pack of music for $150 that features the following releases:
Soundtrack For A Revolution: Music of the Civil Rights Movement (Blacksmith Music) Listen, Whitey: The Sounds of Black Power 1967-1974 (Light In The Attic) Our Latin Thing (Nuestra Cosa): 40th Anniversary Edition 2CD + DVD (Fania) Adrian Younge & Venice Dawn - Something About April (Wax Poetics) Ana Tijoux - La Bala (Nacional)
Additionally, I have this exceptional bonus pack, that you can add on to any pledge over $100, so you can grab the above 5 CDs, and then get another 4 CDs for the EXACT same pledge!!! There are only 10 of these, and they'll only be available during my show, so don't sleep!!!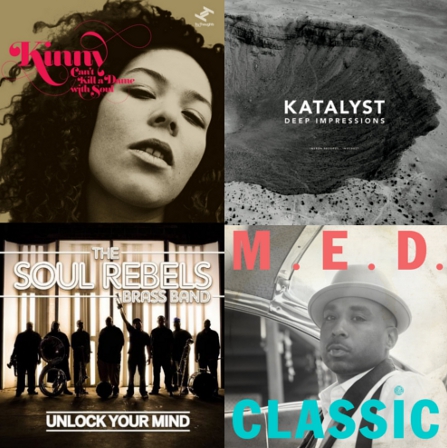 Finally, just for listeners of my show there's a special sweepstakes, one that we will hopefully keep doing every time for our first drive of each new year, the "Best of 2011" sweepstakes. One lucky KPFK supporter is going to win TWENTY of my favorite releases from 2011 + a $100 gift certificate to Amoeba Music in Hollywood. Included in this set are releases from The Echocentrics, Headnodic, Real Estate, Shabazz Palaces, Charles Bradley & the Menahan Street Band, Algodon Egipcio, Mike James Kirkland, Quantic, Ocote Soul Sounds, Dum Dum Girls and many more! Every single person who pledges during my show will be entered into this sweepstakes, whether you pledge $1, $100 or $1000!!! So please, spread the word, tune in and tell your friends to support KPFK and Melting Pot this month!