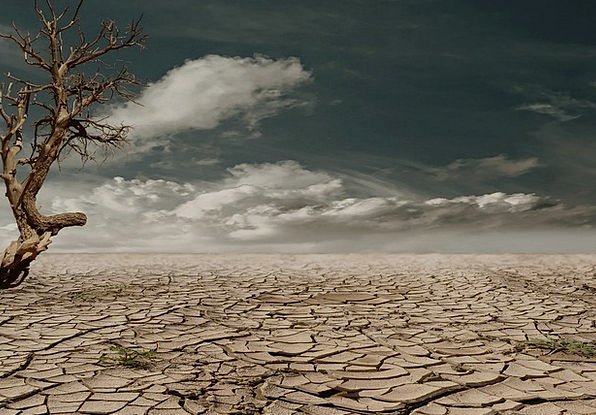 By Anyel Z. Fields
KPFK was born of a very simple idea -- why should our airwaves be dominated by status quo news organizations when we can promote peace, aid in building citizenship, raising social awareness, and strengthening communities. KPFK has a significant role in being a venue where community organizations, community leaders, and the underserved can discuss the issues and find solutions.
KPFK 90.7FM in Los Angeles, like many nonprofits, faces a bleak future as revenue dries up amid coronavirus and an economy in ruin. After 61 years of independent and community-based media, if our support continues to fall beyond 30%, we may have to think of the unthinkable; we might be forced to shut down.
Individual supporters provide nearly 90% of KPFK's budget, but they also provide 100% of our editorial independence. That independence is in jeopardy as we operate on razor-thin margins even in good times, AND these are not good times.
KPFK operates on 3.6 million dollars annually compared to KCRW and KPCC that operate on funding that exceeds 20 million dollars a year. Like many other public media organizations, we have reduced our workforce, scaled back on operational services, including losing our local news department, and executive managers have taken a pay cut, but that may not be enough to ensure we have a future.
While both KCRW and KPCC are predominantly known for playing the same NPR shows -- we are unique in what we do, where our journalists never have to hold back from drawing conclusions from clear facts or succumb to self-censorship.
It's tough to broach an open discussion about closing down. But, that's who we strive to be at KPFK -- open, honest, and respectful of our members and listeners. Our future is endangered, and there are many who want to lead us out of this quagmire, but we won't get a shot at saving KPFK and Pacifica without the public's support.
In 2005 Pacifica was a 17 million dollar operation -- but a change in bylaws, along with entrenched individuals with zero business background in public media, entertainment media, or news media, along with a bizarre propensity for chasing away real public or commercial media professionals, has led to a long slow drain on assets and fundraising dropping down to 11 million dollar but expenses still going well past that. Bad decisions, high turnover in leadership positions, and self dealings by our board have left the network without a direction or a vision.
We need a vision that includes a path to recovery that aims the Pacifica Foundation and its stations to serve communities in a significant way that addresses the threat to our journalistic freedoms here in the United States. It must be done in a way that produces long term sustainability that is found in the intersection of social and economic value creation.
A future without KPFK means a Southern California without an alternative to NPR, headline deep AM news stations, another news desert for the less advantaged communities of Los Angeles, and one less progressive media outlet, the final blow to a legacy that has spanned 61 years.
Yes, we are declaring a crisis and the possibility of a future without KPFK. In doing so, we encourage people to talk more openly about Pacifica's problems, think more creatively about what options exist to solve them, encourage support of KPFK, and bring leaders to the foundations' table to pave a future for Pacifica. This will allow KPFK to continue to evolve, solve its problems that it has inherited over the past fifteen years, and continue to implement changes for a sustainable future.
WE ARE EITHER AT THE BRINK of OUR EXISTENCE OR THE FIRST STEP TOWARDS A REBIRTH OF OUR MISSION -- AND NEW HOPE GET A SHOT AT BRINGING PACIFICA BACK to its rightful place as the original home to free AND independent non-mainstream voices. Voices to advocate for the change our world needs -- before Marijuana was legalized, before insurance companies were forced to allow those with pre-existing health issues to keep their insurance before climate change was a popular political issue before all the race riots became a unifying issue -- there was KPFK -- speaking up for each one of these topics, BRINGING INTELLIGENT AND SOLUTION BASED ideas to the public long before they became part of the national discourse.
That is the KPFK we need now -- one that can become a magnet for talented progressive journalists and one that can unite communities across a significant spectrum of our society.
Here are some ways you can make a difference:
Make a contribution today or call (818) 985-5735
If you would like to make a sizeable contribution and would like to discuss details you can contact the General Manager at comments@kpfk.org or (818)985-2711 ext 203
Let your voice be heard with our National Board of Directors here PNB@pacifica.org
Let your voice be heard with our elected Local Board of Directors members LSB@kpfk.org
Leave a comment with the General Manager
If you have an expertise that you can volunteer contact us at comments@kpfk.org
Share this memo
Encourage others to listen to and support KPFK.