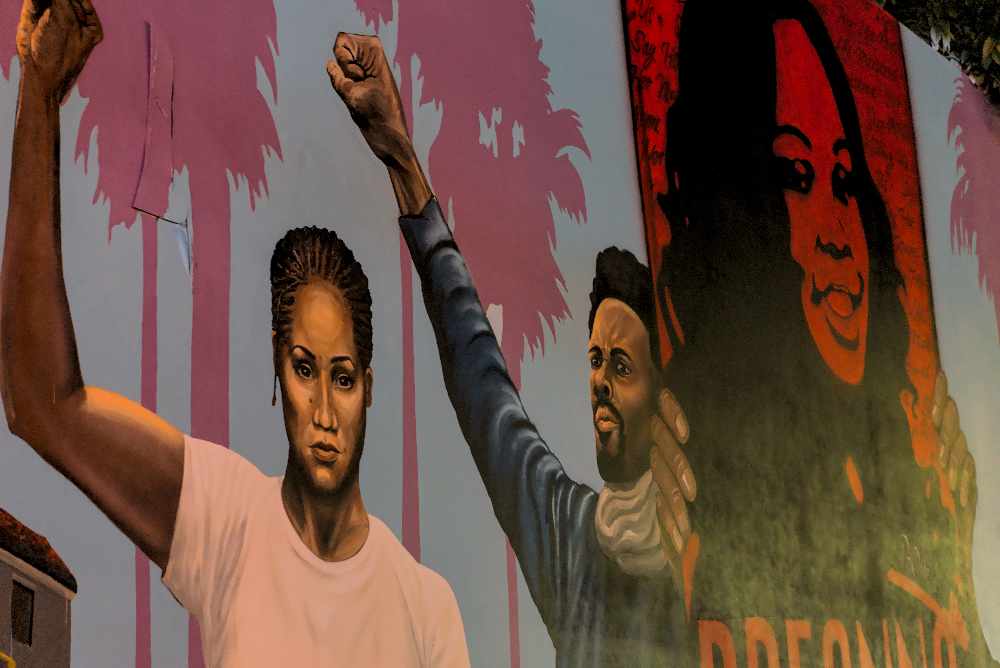 Photo by Dan Fritz
By Dan Fritz | KPFK
A massive tribute to the Black Lives Matter movement was unveiled Tuesday in Hollywood, in a lot adjacent to the Laugh Factory comedy club.
Montage by Dan Fritz
The project was commissioned by the Laugh Factory and Los Angeles' Fourth District, headed by Council member David Ryu.
Five Black artists collaborated on the project: Alexandra Allie Belisle, PeQue Brown, Amanda Ferrell Hale, Noah Humes, and Shplinton.
"It's disgusting and outrageous that there is a need for such a mural in 2020," Brown said Tuesday.
Council member Ryu called the mural "by far the most meaningful" piece of public art put forward in his district. The 148-foot-long work is believed to be among the largest artworks in the nation created as a tribute to the Black Lives Matter movement.