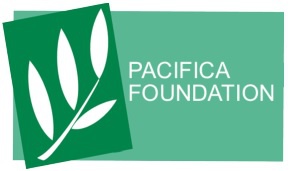 Greetings Pacifica Members!
On June 7th at 12:01 AM EST you will receive an e-ballot to vote in the Pacifica Bylaws Referendum from vote@simplyvoting.com. You can cast your vote until July 7th 11:59 PM EST.
For more information about the referendum please visit the official website.
CLICK HERE: ELECTIONS.PACIFICA.ORG WEBSITE
On-air scheduled debates
__________________________
Saturday June 5 - 2021 4:00 PM EST
WBAI Holds Pacifica Bylaw Referendum Debate
WBAI 99.5 FM (New York, New York)
__________________________
Monday June 7 - 2021 2:00 PM PST
Hosted by John Cromshow of Politics or pedagogy?
KPFK Holds Pacifica Bylaw Referendum Conversation
KPFK 90.7 FM (Los Angeles)
__________________________
Past
Aired on KPFA 94.1 FM on April 09 2021
KPFA Pacifica Bylaws Discussion
https://soundcloud.app.goo.gl/TyCZq
Beth Kean & Tracy Rosenberg discuss
Hosted by Frank Sterling, Full Circle – KPFA
Ballot requests open on June 7th on the elections website.
If you do not receive you ballot make sure to check your spam folder. If you received this e-mail you should receive a ballot.
E-ballot reminders will be weekly on Mondays through the end of the ballot period.
You will continue to receive reminders until you vote or unsubscribe.
Be sure to vote before July 7th 11:59 PM EST.
Thank you!
Renée A Peñaloza
National Election Supervisor