KPFK Black History Month Tribute to Black Classical Music Composers with Host Earl Ofari Hutchinson
Saturday February 27 10AM - 11AM PST 90.7 FM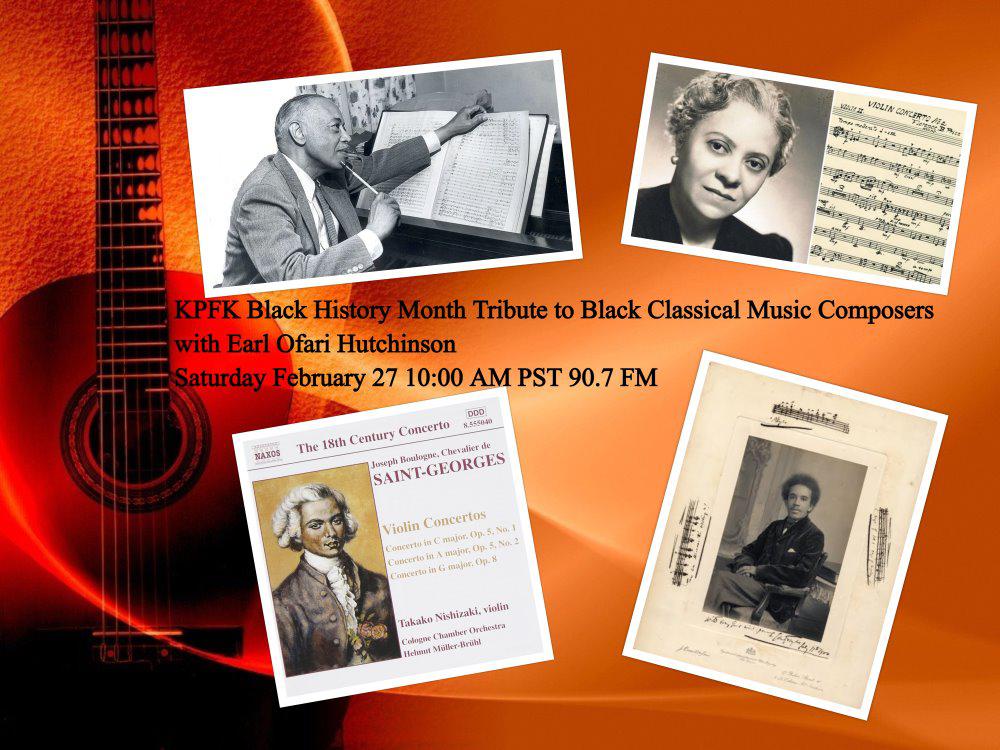 This Black History Month special will spotlight four of the Greatest African-American Composers, William Grant Still, Florence Price, Chevalier Saint George and Samuel Coleridge Taylor. Their works and influence on classical music were inspiring and transformative.
Their compositions and those of other Black composers inspired composers from Ravel to Gershwin. We'll honor their works on this classical music special on KPFK. The hour will feature their music, commentary, and excerpts of interviews.
Join us for the Black History Month celebration of the Black classical music experience.