Connect The Dots
Connect the Dots with Lila Garrett
Aired on Mondays at 7:00 AM for decades on KPFK.
Lila passed on February 1, 2020 in Los Angeles
Her contributions, work and programming at KPFK will be greatly missed.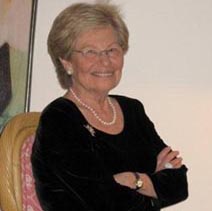 HOST: Lila Garrett
PRODUCER: Lila Garrett

CO-PRODUCER - ENGINEER: Mark Maxwell
FOR CD COPIES OF THE SHOW: Contact Pacifica Archives at 1-800-735-0230 or online at www.pacificaradioarchives.org
Subscribe to the podcast of this program: http://archive.kpfk.org/parchive/xml/ctd.xml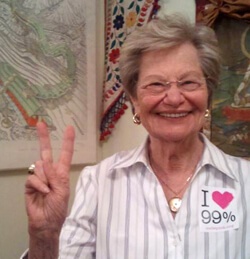 SAD NEWS, Lila Garrett long time host of KPFK's "Connect The Dots" and commentator, born November 21, 1925 made her transition today February 1, 2020. Lila was a television screenwriter and radio host "Connect The Dots" heard Monday mornings @ 7am on KPFK 90.7FM in Los Angeles. She wrote for the sitcoms The Second Hundred Years, My Favorite Martian, All in the Family, Bewitched and so much more. Sincere condolences to her beautiful daughter Eliza Roberts, and the entire family and legions of fans all over the country who loved & admired Lila. Her legacy is eternal, Viva Lila Garrett! There will never be another Lila Garrett! Mimi Kennedy and Harvey Wasserman hosted a special edition of Connect the Dots on Monday morning 2-3-2020 you can hear that episode and other CTD episodes HERE ❤️ #lilagarrett #presente

Lila Garrett Sings! Let's Move the World to a Better Place


KPFK on Vimeo.