Special Programming: March For Our Lives, Sat March 24
KPFK will be broadcasting Democracy Now's special coverage of
"March For Our Lives" on Saturday from 9am PT to Noon
Listen Online Here during Pacifica's entire broadcast from 9 AM PT - 4:00 PM PT 3-24-18
Special Bilingual Programming Sun Mar 25th
Este domingo KPFK presenta un día especial de programación bilingüe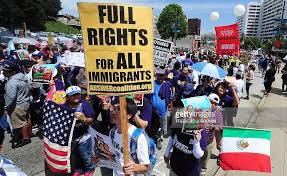 Las y los programadores en español de KPFK te invitan a un día de programación bilingüe para hablar sobre inmigración, un tema tan trompeteado por el presidente Donald Trump y sus repetidoras en los medios de comunicación, en los que se responsabiliza y se culpa a los inmigrantes de habla hispana de todos los males económicos, politicos, y sociales en la Unión Americana. Mientras los medios comerciales se dedican a debatir si Mexico pagará por el muro de Trump, mientras se incrementa el terror de las redadas de ICE, de los vigilantes racistas en la frontera con México, y de los centros de detención privados para inmigrantes, resulta más importante que nunca el papel de KPFK como fuente de información y análisis para la comunidad.
La programación bilingüe, que comienza el sábado 24 de marzo a las 6 de la tarde y termina al día siguiente a las 8 de la noche, incluirá entre los invitados a defensores de los derechos humanos, abogados y organizaciones pro-inmigrantes, analistas y académicos, que con sus datos empíricos enriquecerán el debate sobre este importante tema en los EE.UU. Entre los ejes centrales de la discusión estarán la Acción Diferida para los Llegados en la Infancia (DACA), el estatus de protección temporal (TPS) para los exiliados, refugiados, y víctimas del narcotráfico que alimenta el apetito voraz por drogas ilegales en EE.UU., y el no menos importante componente del lavado de miles de millones de dólares con el que se fortalecen los bancos y la bolsa de valores de Nueva York. También se abordará la lucrativa industria armamentista que se enriquece armando a docenas de países en su fallida y frustrada lucha en contra del narcotráfico.

This Sunday KPFK presents a special day of bilingual programming
KPFK Spanish-language programmers invite you to a day of bilingual programming to discuss issues related to immigration, a topic so fiercely trumpeted by President Donald Trump and his supporters in the media, who blame Spanish-speaking migrants for all economic, political, and social ills plaguing the United States. While the commercial media is debating whether Mexico will pay for Trump's border wall, while our communities live in fear of being swept up in ICE raids, jailed in for-profit immigrant detention centers, and assaulted by racist vigilantes on the Mexican border, the role of KPFK as source of information and analysis for the community is more crucial than ever.
The bilingual Special Programming block, which starts this Saturday, March 24 at 6 pm and ends on the following day at 8 pm, will include among its guests human rights defenders, lawyers and pro-immigrant organizations, analysts and academics, who, with their analysis and empirical data, will enrich the debate on this important topic in the U.S.. Among the central axes of the discussion will be the Deferred Action for Childhood Arrivals Program (DACA), Temporary Protected Status (TPS) for exiles, refugees, and victims of drug trafficking that feeds the voracious appetite for illegal drugs in this country. No less important is the component of billions of dollars being laundered, strengthening U.S. banks and the N.Y. stock exchange. Programming will also address the lucrative weapons industry that enriches itself by arming dozens of countries in their failed and frustrated fight against drug trafficking.
Schedule - Horario
6am Voces de Libertad 1 - Voices Of Liberty
7am Senderos de Oaxaca - Trails of Oaxaca
8am Dialogos Educativos - Educational Discussion
9am Vuelo del Aguila y el Condor - Flight of the Eagle and the Condor
10am Radio Maíz - Corn Radio
11am Ian Masters
12pm Voces de Libertad 2 - Voices Of Liberty
1pm Suplemento Comunitario - Community Supplement
2pm Enfoque Latino / Radio Bilingue - Latin Focus / Bilingual Radio
4pm Fernando Velazquez - Pueblo sin Fronteras - People without borders
6pm Programa con sus llamadas - Call-In Show
7pm Programa con sus llamadas - Call-In Show
KPFK's On-Demand Video Channel
KPFK's New On-Demand Video Channel Is Here!
Featuring a brand new speech and interview with former political prisoner Oscar López Rivera on Hurricane Maria, and Puerto Rico's Independence, Pasadena City College, 02/07/18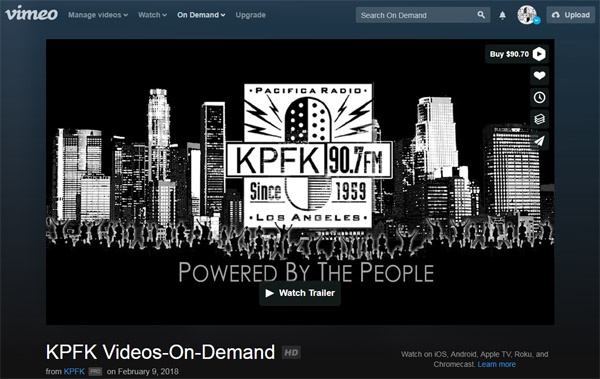 Rising Up w/Sonali Newsfeed
KPFK LSB, CAB and Committee Schedule
Pacifica Foundation Info can be found on the foundation's website at www.pacifica.org.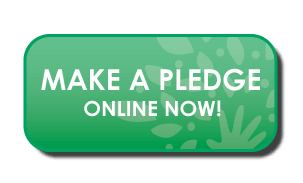 KPFK is a progressive media outlet challenging corporate media perspectives and providing a voice to voiceless communities. Help keep KPFK a strong and independent source of music, arts, news and information.
Los Angeles Area Forecast

Sunny intervals

High: 66°F | Low: 52°F