Nuestra Voz
Mesa redonda de información, análisis y cultura
"Donde su voz es la que cuenta"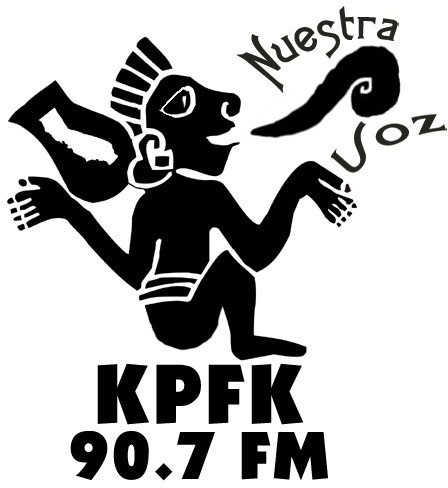 Roundtable of Latino and Latin American issues. Topics include environment, politics, education, health, human rights and international issues. Open phone lines, calls welcome. Call in number (818) 985-5735.
Part I - Thursdays, 8:30 - 9:00 PM Actualidad
Producer and Host: Freya Rojo. Ricardo Hernandez
Part II - 9:00 - 9:30 PM Programacion Cultural
Producer and Host: Leonardo Lorca. Email: llorca@lomafilms.com, Gloria Arjona
Part III - 9:30 - 10:00 PM Salud y Educacion
Producer and Host: Lili Lopez-Sunn, Rosario Vigil
Coordinators: Freya R, Ricardo R, Leonardo L, Lilli S, Rosario V, and Betty T

Executive Producer: Ruben Tapia.
Follow us at:
facebook: http://www.facebook.com/profile.php?id=100000893582089
twitter: http://twitter.com/#!/nuestravozkpfk
Send us an email to:
Este programa puede ser escuchado en podcast: PODCAST
Archivos también se puede encontrar [ aquí ]