Jobs at KPFK
Job Opportunities at KPFK
Check out the Pacifica.org web site to find out about more job openings around the network.
---
Posted April 16, 2017
Assistant Producer Morning Show
KPFK is pleased to announce an employment opportunity for an Assistant Producer on our 7–8 A.M. morning drive-time show.
Candidates are expected to be proficient in research and newswriting. They also should be extremely knowledgeable about current political affairs and intimately familiar with the landscape of local, national and international progressive information outlets. They must be detail-oriented, be proficient in audio editing, have good verbal and written communication skills, be comfortable with the use of social media, be able to balance multiple deadlines, be ready to be at work during very early morning hours, be comfortable supervising volunteers, and be able work in a fast-paced environment. The assistant producer will be expected to help grow and expand the show, as well as coordinate news and fundraising programming with our affiliate stations. Prior training in broadcasting and journalism is required. We encourage women and people of color to apply.
NOTE: This is a union position with health benefits.
Deadline: May 16, 2018
Please send a cover letter, a 1-page resume and 2 references to jobs@kpfk.org with the subject: "Producer Job Application." If you do not receive an email confirmation, that means we did not receive your application. We will only accept electronic applications.
---
Posted June 23, 2017
KPFT 90.1 FM HOUSTON TX
SEEKING TUNED IN STATION MANAGER
TO APPLY FOR KPFT:
Email resume and letter of interest to: GMSearch@kpft.org
Job Description and Details about the KPFT GM Position can be found HERE
Applications will be held in confidence. DEADLINE: Open until filled. Pacifica is an Equal Opportunity Employer, and does not discriminate on the basis of race, nationality, gender, age, disability or sexual orientation. Principals only – no agents, please.
---
TITLE: PROGRAM DIRECTOR
STATUS: REGULAR FULL TIME
LOCATION: KPFK-PACIFICA RADIO, North Hollywood CA
This job search is currently on-hold until further notice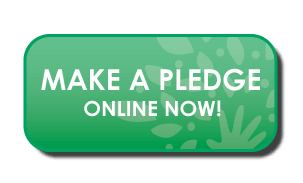 KPFK is a progressive media outlet challenging corporate media perspectives and providing a voice to voiceless communities. Help keep KPFK a strong and independent source of music, arts, news and information.
Los Angeles Area Forecast

Sunny

High: 72°F | Low: 54°F