Pacifica Local Station Board Elections
IT'S ELECTION TIME AGAIN AT PACIFICA!
NOTICE
ELECTION UPDATE: The deadline to file your nomination forms and qualify as a Candidate in the 2018 Local Station Board election has been extended to Saturday, October 27, 2018 at 5pm Local time.
The purpose of this extension is to allow additional time to inform interested members of this opportunity as well as process the wave of applications received.
---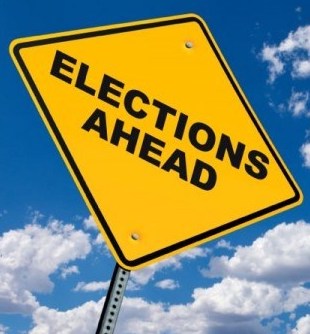 If you want to vote or run for a seat on the local Board (or both!), be sure your membership is current and if not renew your membership by making a pledge of $25 no later than Monday, October 1st, 2018. Contact the KPFK Membership Department to sign up or renew your membership now!
Every eligible member will receive election information and voting instructions via First Class Mail or your personal email address.
Nomination forms can be downloaded HERE
Descargue el formulario de candidatura en español AQUI
Important Dates
Nov. 26 - Preliminary candidate names, statements, and questionnaires shall be posted publicly on elections.pacifica.org, along with requests for any corrections; This posting should also be announced on-air on all stations, multiple times a day starting Nov 26 ending December 3, 2018.
Nov. 30 All candidates should be notified by email and by phone by their LES that their candidacies are either validated or invalidated. If invalidated, the specific reason or reasons should be given for their disqualification.
December 5 and December 10- Any disqualified candidate shall have 5 days, until midnight December 5, 2018 to make their substantive appeal to their disqualification by making their case to the NES, copying the appropriate LES and Ford Greene for a 2018 election file. The NES will make a ruling by December 10, 2018 and inform the candidate, the appropriate LES with a copy of their final ruling to Ford Greene for a 2018 election file.
December 11 -The Ballots will be sent to the printer/mail house by midnight December 11, 2018. The mail will get out as soon as possible after to every listener whose email we DO NOT have. December 11, 2018 links to how to get online for candidate information and how to vote online (if possible) for members for whom we DON'T have e-mail addresses will be prominently posted on all the stations websites.
Beginning on December 11, 2018 and going through January the election period appropriate carts of a minimum of 30 seconds shall be put on every station 8 times a day at minimum. At the beginning of the time frame this time frame shall alert listener members to watch for their ballots; in the middle to remind people to listen to for the candidate carts and check the election website for information on who is running and how to vote; and beginning January 7 remind people that the election is on, how to get replacement ballots, and when the date of the close of election.
Beginning December 11, 2018 A 30 second minimum candidate statement shall be played for each candidate 4 times between December 11 and January 20, 2019.

January 24, 2019 Voting shall end January 24, 1019 for stations that reach quorum.
February 5, 2019 If quorum is reached everywhere Ballots shall be counted and the election certified by February 5, 2019.
February 21, 2019 If any station fails to reach quorum, the election shall remain open until Feb. 21
March 10, 2019 If the extended voting is required to reach quorum, Ballots shall be counted and the election certified byMarch 10, 2019
Elections are an important part of our democratic process so please get informed and spread the word to others – get in the game of democracy!
Contact National Elections Supervisor at nes@pacifica.org.
Rising Up w/Sonali Newsfeed
KPFK LSB, CAB and Committee Schedule
Pacifica Foundation Info can be found on the foundation's website at www.pacifica.org.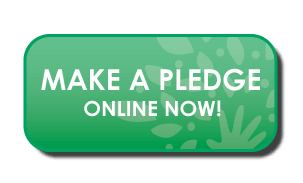 KPFK is a progressive media outlet challenging corporate media perspectives and providing a voice to voiceless communities. Help keep KPFK a strong and independent source of music, arts, news and information.
Los Angeles Area Forecast

Light rain shower

High: 68°F | Low: 54°F