Call Her Ganda - Film Screening
Thursday, October 11th
Event Summary
An official community screening of CALL HER GANDA and educational discussion on the root causes of violence against trans and cisgender women in Philippine society.
More Information (KPFK 90.7 FM is not responsible for external websites)
Gabriela Los Angeles Invites You To a Screening of

CALL HER GANDA

A Film by PJ Raval

Thursday, October 11th – 7:00 PM

Doors Open at 6:30 PM

At

Casa Roja, 1251 S. St. Andrews Pl, Los Angeles 90019

Women in Poverty vs. US Military/Imperialism

Justice for Jennifer Laude

Endorsed by Veterans For Peace

Synopsis: This important film shows the impunity of the USA Visiting Forces Agreement: www.callherganda.com
When Jennifer Laude, a Filipina transwoman, is brutally murdered by a U.S. Marine, three women intimately invested in the case–an activist attorney (Virgie Suarez), a transgender journalist (Meredith Talusan) and Jennifer's mother (Julita "Nanay" Laude)–galvanize a political uprising, pursuing justice and taking on hardened histories of US imperialism.

Call Her Ganda the film about the murder of a transgender woman by a US sailor, his conviction in Pilipino courts and subsequent refusal of the Navy to release him to serve time in a Pilipino prison is showing on the anniversary of her death in Seattle, San Francisco, Los Angeles, New York and on Oct. 17 in Washington DC. The film makers are asking for VFP to Co-Sponsor if possible and to promote this film. I have seen it and it is excellent. I encourage you to go see it and contact Set
https://www.facebook.com/events/334606380644817/
Jennifer Laude was a 26 year-old trans Filipina who was brutally murdered by Joseph Scott Pemberton, an on-duty U.S. marine, in October 11, 2014 in Olongapo City, Philippines.

On this four year anniversary of Jennifer Laude's murder, join us for a community discussion and screening of Call Her Ganda, a documentary that sheds light on the life of Jennifer Laude and her family's struggle for justice.

Unfortunately, Jennifer's death is just one example of the widespread violence committed against Filipina women today, as their rights, wellbeing, and safety are sacrificed in the name of unequal military agreements and trade agreements with the United States.

Unless we end the root causes of these forms of violence (U.S. imperialism and the widespread corruption in Philippine society), such human rights violations and violence against women and children will continue to worsen in the Philippines. So in honor of Jennifer and for the future of all trans and cisgender Filipina women, let us RISE against trans-misogyny and violence against women, RESIST US militarization, and UNITE for the liberation, safety, and self-determination for all women!
#BabaeAko #LalabanAko #Justice4JenniferLaude

+++++++++++++++++++++

Call Her Ganda trailer and a short clip:
Trailer: http://bit.ly/CHGtrailer
Clip: http://bit.ly/CHGclip

Call Her Ganda (Dir. & Prod. PJ Raval) was an official selection of the 2018 Tribeca Film Festival, 2018 Hot Docs Canadian International Documentary Festival, Best Documentary Grand Jury Award Winner at the 2018 Los Angeles Asian Pacific Film Festival, and Grand Jury Best Documentary Special Mention at Outfest 2018
Venue
Casa Roja
1251 S. St. Andrews Pl
Los Angeles, CA
90019
Dates
The event runs from 6:30pm to 9:30pm on the following dates.
Select a date to add this event to your calendar app.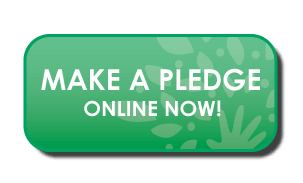 KPFK is a progressive media outlet challenging corporate media perspectives and providing a voice to voiceless communities. Help keep KPFK a strong and independent source of music, arts, news and information.
Los Angeles Area Forecast

Sunny intervals

High: 75°F | Low: 54°F