Canto Tropical
Canto Tropical con Kathy Diaz
SAT, 8-10 PM

HOST: Kathy Diaz

EMAIL: kanndiaz@yahoo.com
OFFICIAL WEBSITE: friends at www.habanapromtions.com, www.dimelorecords.com, fiestalegreproductions.com; www.harborrecords.com; www.solosabor.com; www.jibaros.net & www.jibaros.com ; www.salsarican.com & our official website at www.cantotropical.net
DESCRIPTION: "Canto Tropical" is a trilingual fast-paced music show focusing on Salsa, Mambo, Afro-Cuban, & Latin jazz from throughout the world. Exciting new selections each week, insightful interviews with local and visiting artists, and CD/ticket & other weekly give-aways.
TAPES / TRANSCRIPTS / PLAYLISTS: Playlists of the program are available at www.kpfk.org
Listen to archives of this show [ here ]
BIO AND OTHER INFO: Kathy "La Rumbera" Diaz, along with Armando "El Caballero Salsero" Nila, take great pride in bringing diversity to each of the weekend shows. The program has received accolades from numerous civic and community organizations for its volunteer endeavors. Hector & Kathy have writtien for Billboard Magazine, CASHBOX, Hispanic, and various community newspapers.
We celebrated our 20th Anniversary on September 16, 2006, at the Queen Mary Ballroom! Our many thanks to Benny Garcia & Liz of FiestAlegre Promotions, Marcos at www.habanapromotions.com. and Nissam Baly from Dimelo Records! Featured were: Puerto Rican Power Band from Puerto Rico and L.A.'s own Tabaco y Ron Orchestra!
Current Playlist
Previous Playlists: (select date)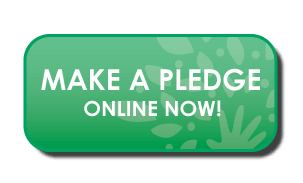 KPFK is a progressive media outlet challenging corporate media perspectives and providing a voice to voiceless communities. Help keep KPFK a strong and independent source of music, arts, news and information.
Los Angeles Area Forecast

Light rain shower

High: 66°F | Low: 54°F