Roots Music & Beyond

Saturdays, 6:00 a.m. - 8:00 a.m.
Saturdays, 6-8 a.m.
Description
Americana to world music sounds, folk to funk, bluegrass to blues and beyond
On Saturday, December 12 on Roots Music and Beyond, Mary Katherine Aldin's special guest will be Noel Paul Stookey of Peter, Paul & Mary, who'll be discussing "Hope Rises," a new singer/songwriter compilation CD he has produced.
HOSTS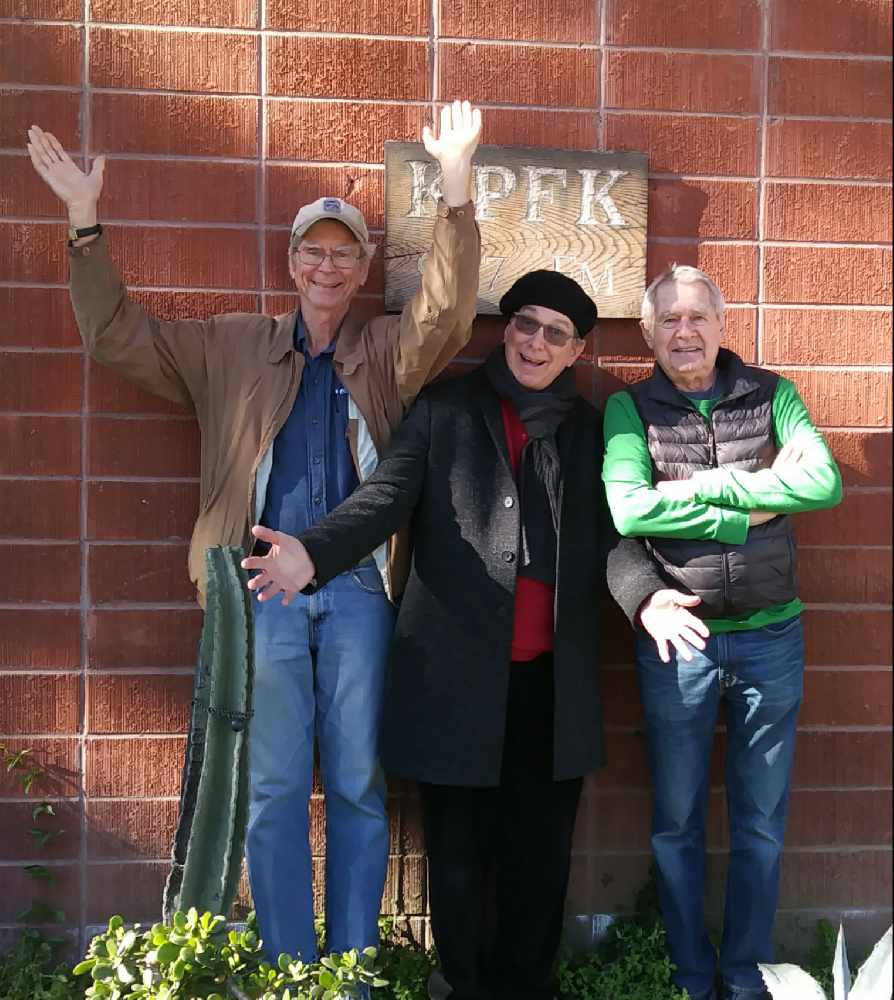 Mark, Tom & Art at KPFK
First Saturday of every month: Tom Nixon
Second Saturday: Mary Katherine Aldin
Third Saturday: Art Podell
Fourth Saturday: Mark Humphrey
Fifth Saturday (when there is one): The hosts will rotate
First Saturday of the month: Tom Nixon tomenixon10@gmail.com Tom Nixon of The Nixon Tapes takes listeners on a dithyrambic musical romp through all eras and areas making the familiar sound unfamiliar and vice versa.
Second Saturday: Mary Katherine Aldin mkaldin@aol.com, a KPFK music programmer since 1977, usually chooses roots-driven bluegrass, folk, Cajun and Americana sounds to get your day off to a tuneful start.
Third Saturday host: Art Podell art@artpodell.com, a bona fide Greenwich Village folkie, one-half of the legendary duo Art and Paul and an original member of The New Christy Minstrels, and Professor
Fourth Saturday host: Mark Humphrey mxxkor@gmail.com, may play a classic recording made on a show date or offer other timely tie-ins to the vital variety of our musical roots.
Fifth Saturday (when there is one): The hosts will rotate.
Current Playlist
Previous Playlists: (select date)