The People with David and Pham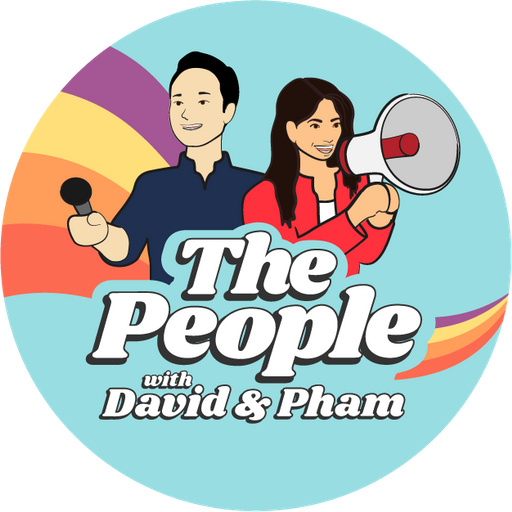 The People w/ David and Pham
The People aims to provide y'all with the knowledge to make informed decisions as Angelenos. When you tune in, expect to hear local stories often ignored by mainstream media, meet your community leaders who work towards making us a more equitable society, and learn about current and upcoming events that challenge the status quo. We are here to uplift and amplify your voices, so join the conversation because we want to hear from YOU.
Hosts | David Kim and Christina Diễm Phạm
Team
David Kim | Co-Host/Producer
Christina Diễm Phạm | Co-Host/Producer
Nasir Malik | Sound Editor
Jeff McCollister | Sound Editor/Music Composer
Talk to us!
David and Pham: We are deeply grateful and excited to see the birth of this new platform and community through "The People With David & Pham." We feel it's important for our community voices to be amplified, connected and heard in a time where corporate media and politicians fail to hear and connect the stories and needs of working-class families. Now's the time for people to take back their power and in order to do this, we must stay connected. We hope to see many more people and community-run shows like this one. Until then, tune in every Saturday at 10am and follow us on social media as well: @ThePeople_LA."