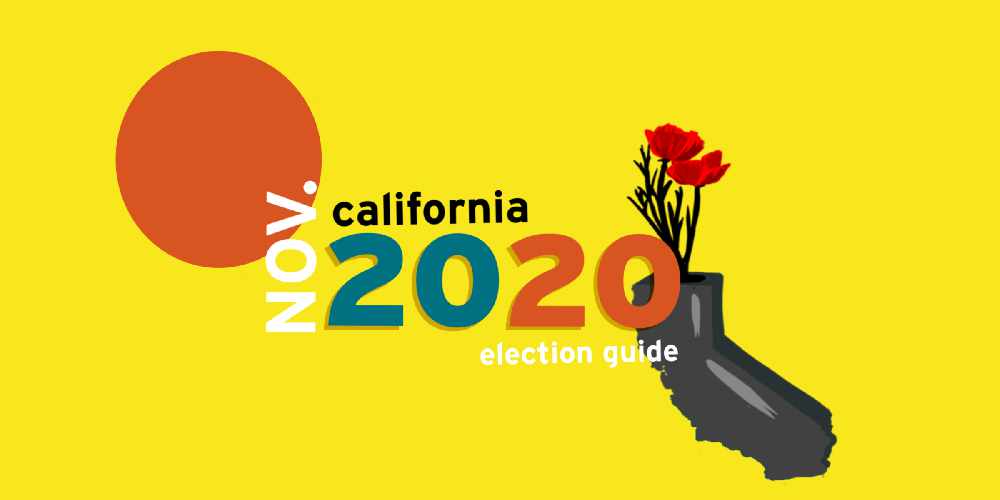 Come rain, shine, pandemic or crippling recession, California voters can always count on one thing: a very long, very complicated ballot.
Though the presidential race will gobble up most of the attention, the choice between GOP President Donald Trump and former Democratic Vice President Joe Biden will be an easy one for most California voters. The outcome statewide isn't in doubt — nor was it before Biden picked California's U.S. Sen. Kamala Harris as his running mate. Trump won less than a third of the vote here in 2016, and a Republican presidential nominee hasn't carried the state in more than three decades.
But Californians will make other vital decisions:
Deciding the fate of 12 statewide ballot measures that seek to raise taxes or lower them; regulate some industries or ban others; and expand voting rights, tighten criminal sentencing and resurrect affirmative action.
Determining the makeup of the Legislature, now controlled by a gigamajority of Democrats.
Either affirming the sweeping gains Democrats made in California's congressional delegation, or driving back 2018's "blue wave."
Confused about what's at stake, which races to watch, how to vote during a pandemic or why you're yet again voting on kidney dialysis? Consider this guide your one-stop-shop.
Important Dates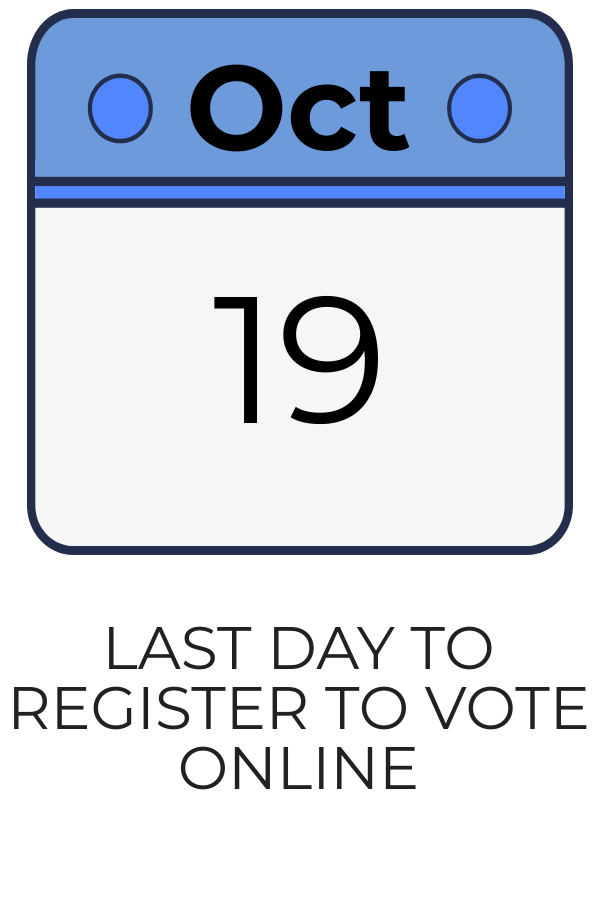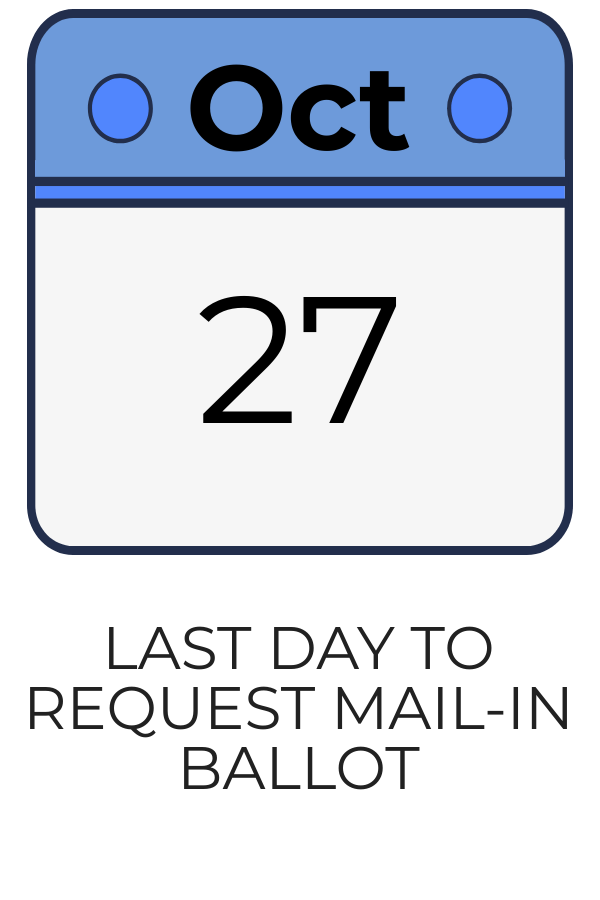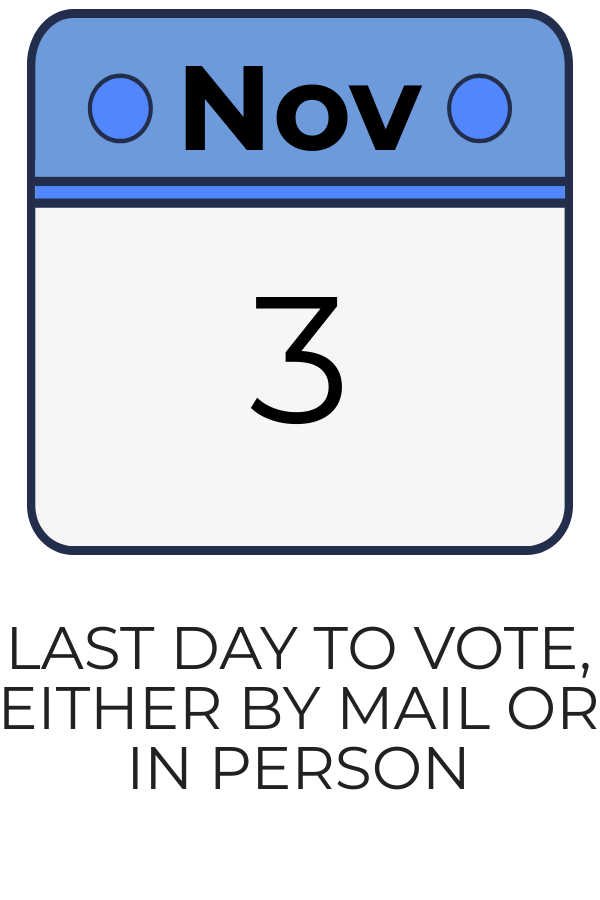 California's November election will feature 12 statewide ballot measures. You can see a full list of the propositions featuring explanation videos and full descriptions and information on each of the propositions here...
The 2020 United States House of Representatives elections in California will be held on November 3, 2020, to elect the 53 U.S. Representatives from the state of California, one from each of the state's 53 congressional districts. Information on all of the districts can be found here...
The 2020 State Senate elections will be held on November 3, 2020, with 20 odd-numbered districts of the California State Senate will elect their representatives. Information on all the California senate races can be found here...
The 2020 California State Assembly in the 80 districts of the California State Assembly will elect their representatives. Information on all the California State Assembly races can be found here...
FAQ
It's a consequence of the coronavirus pandemic: All registered and active California voters should receive a ballot in the mail by Oct. 12. If you are among the 72% of voters used to voting by mail, proceed as usual. If you're used to going to the polls, you can still submit your ballot in person — either at a designated drop off point or a polling place. Your questions answered below.
HOW DO I REGISTER?
You can register online before Oct. 19. The state will try to find your signature on file with the DMV. If it doesn't have it, you may have to print out the application and mail it in. And if you missed the October deadline, don't panic. You can still register at your local county elections office, polling place, or vote center. You can also call your county registrar's office.
DO I HAVE TO VOTE BY MAIL?
No. You can still vote in person if you like. But depending on where you live, your county may have a reduced number of polling places. Find your closest polling place or drop box.
DOES EVERYONE GET A BALLOT IN THE MAIL THIS TIME?
Not everyone. To keep potential coronavirus-carriers from crowding into polling places this year, the state opted to send every registered and active voter a ballot. If you aren't registered — or if you've moved and haven't voted in a while — you probably won't get one. Check your registration status and make sure it's accurate.
WHAT IF I DON'T GET A BALLOT IN THE MAIL BY OCT. 12?
There isn't a hard deadline for when a ballot must arrive in your mailbox. But state law requires county elections officials to begin mailing them out on October 5 — that's a Monday — and they have five days to get them all in the mail. If you still haven't received your ballot by the following Monday — Oct. 12 — and you were expecting one, reach out to your county registrar's office.
CAN I VOTE IF I DON'T HAVE A PERMANENT ADDRESS?
Yes. If you have a temporary location where you can receive mail — say, shelter or the home of a friend — you can use that address when you register. You can even receive your ballot there. If you don't have a temporary address, register with an intersection close to where you frequently stay or, if available, just check the box that says "I do not have a street address." In that case, you will have to vote in person.
AM I ALLOWED TO VOTE FOR A CANDIDATE IF I'M NOT A MEMBER OF THEIR POLITICAL PARTY?
Yes! Vote for anyone on the ballot.
OK, I GOT MY BALLOT IN THE MAIL. I FILLED IT OUT. NOW WHAT?
Stick your ballot into the return envelope and then sign the back of the envelope. This part is really important because it's the way that county election officials will determine that it's actually you who did the voting. If the signature is missing or doesn't match the one on file, county election officials are required to try to get in touch with you, so make sure they have a good email or phone number for you on file too. You can do that here.
After signing and sealing the ballot, you can drop it in any mailbox (postage is prepaid) or at a dropbox or polling place.
SHOULD I VOTE EARLY? IS THE U.S. POSTAL SERVICE REALLY UP FOR THIS?
California law all but guarantees that your ballot will be counted if it's postmarked on or before Election Day. So long as the United States Postal Service has it by Nov. 3, California law gives the mail service 17 days to get it to your county registrar's office. That should be enough to accommodate all but the most extremely unlikely postal meltdowns.
But if you're certain about how you want to vote beforehand, it's not a bad idea to drop it in the mail a little early. You'll be doing the workers at your county registrar's office a favor by spreading out what's sure to be a massive workload.
HOW CAN I TRUST MY BALLOT WILL BE DELIVERED AND COUNTED?
You're vigilant. We like that. Lucky for you, California's election administrators have rolled out a statewide ballot tracking service. If you wish, it will notify you by email, text, or phone in one of 10 languages when your ballot is sent out, received, and counted.
You can visit California's election website for more details on voting. If you have any questions or issues or need to check the status of your provisional ballot contact your local elections officials.
Information was sourced from CalMatters.org a nonprofit, nonpartisan media venture explaining California policies and politics.