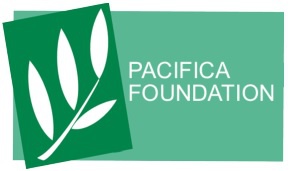 Jan. 10, 2018
For Immediate Release
Contact: Bill Crosier Tel: (510) 316-9783 Email: ed@pacifica.org
Anyel Zuberi Fields to be Next KPFK General Manager
Fields returns to KPFK to lead Pacifica's Los Angeles area station

(Los Angeles) – Pacifica's Interim Executive Director Bill Crosier announced today that Anyel Zuberi Fields will return to KPFK, 90.7FM, as the next General Manager of the station, effective on or around Jan. 29, 2018. "I am very happy that Mr. Fields is coming back to lead the staff and volunteers at KPFK", Crosier said. "Christine Blosdale has been a wonderful interim GM for almost a year, but she declined to apply for the permanent GM position. She desires to be best utilized by the station and the network as a major fundraiser during fund drives and special events."
Fields said, "I'm excited about this opportunity to work for KPFK, Pacifica, its members, and listeners. It is my hope and determination to contribute to a prosperous future for KPFK."
Fields has over 6 years of commercial radio experience, was an interim General Manager at KPFK for a year starting in mid-2014, and was the Operations Director at KPFK for 8 years before that. Crosier said "I'm excited that we were able to bring back Mr. Fields, with his extensive knowledge of how KPFK works, and about its staff and volunteers and listeners. He has so much enthusiasm and great ideas for increasing listenership and membership and donations, while making sure that KPFK remains the place on the dial for independent news, music, culture, and public affairs that you can't hear anywhere else in southern California."

###

Started in 1946 by conscientious objector Lew Hill, Pacifica's storied history includes impounded program tapes for a 1954 on-air discussion of marijuana, broadcasting the Seymour Hersh revelations of the My Lai massacre, bombings by the Ku Klux Klan, going to jail rather than turning over the Patty Hearst tapes to the FBI, and Supreme Court cases. Those cases include the 1984 decision that noncommercial broadcasters have the constitutional right
to editorialize, and the Seven Dirty Words ruling following George Carlin's incendiary performances on WBAI.

The Pacifica Foundation operates noncommercial radio stations in five major metropolitan areas, operates the Pacifica Radio Archives with decades of historical audio, and syndicates content to over 250 affiliate stations. It invented listener-sponsored radio.

KPFA - Northern California, KPFK - Southern California, WPFW - Washington DC,
KPFT-Houston, WBAI-New York, Pacifica Radio Archives, Pacifica.org Pacificanetwork.org