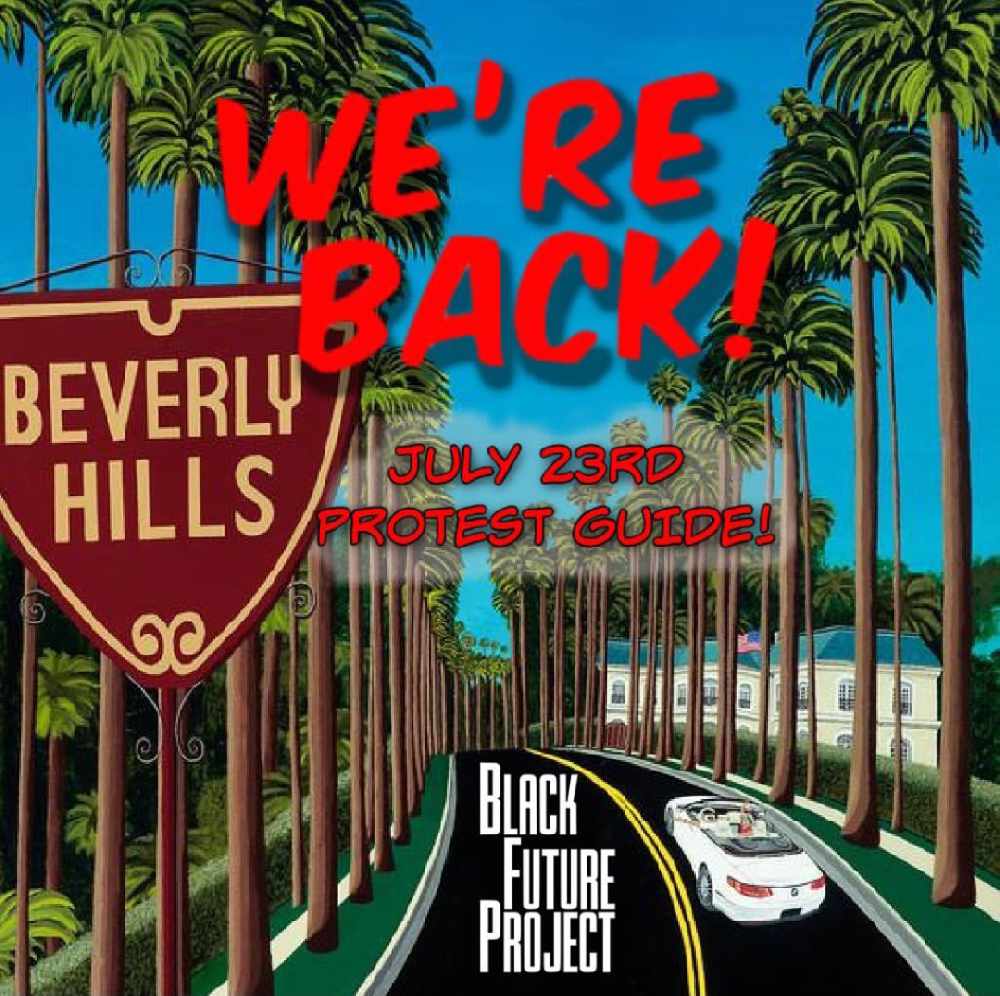 Activist groups like Black Future Project are targeting cities like Beverly Hills that has promoted what they call racist and segregationist policies. (photo courtesy: Black Future Project/Instagram)
Ernesto Arce | KPFK News
A Los Angeles activist group is targeting the swanky neighborhood of Beverly Hills as part of the ongoing Black Lives Matter protests against police brutality. The city has long been considered a playground of the rich and famous, but it's also known as a neighborhood that is off-limits to lower-income, people of color.
Step in the Black Future Project.
The BFP was born out of Occupy LA and reenergized by the nationwide Black Lives Matter movement. They briefly camped out on Grand Park, demanding immediate actions and real solutions to the crisis of police killings of Black Americans.
Soon after George Floyd protests flooded LA streets, BFP realized it was time to target traditional outposts of racism and inequality like Beverly Hills.
But the group says the city, its police force, and LAPD responded swiftly with aggressive measures reflecting intolerance of its free speech-protected actions. Beverly Hills enacted a ban on nighttime gatherings of 10 or more people on residential streets and other public places in response to two BFP protests that city leaders said disrupted the tranquility of the neighborhood. Activists reported that instead of being cited for a misdemeanor and released, they were handcuffed, held on the street for a long period of time, and then booked at the police station in a manner meant to intimidate them.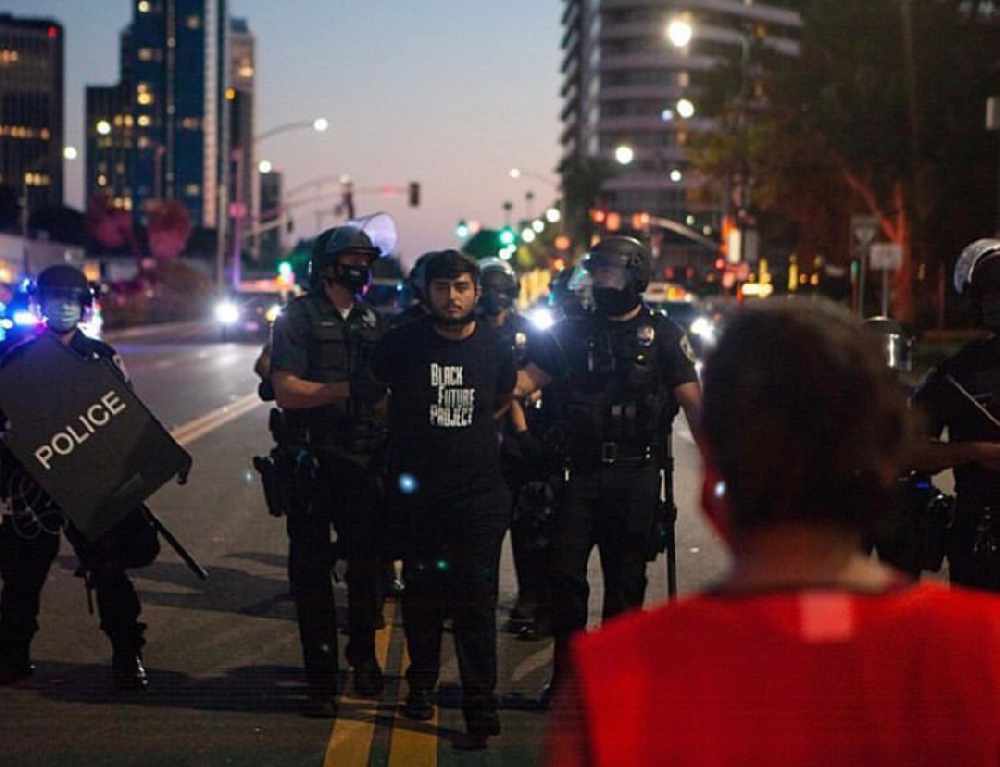 While the network media has largely stopped covering the protest movement, Black Future Project says it's focusing on other pillars of racism and inequality like unequal education opportunities that hurt Black students in places like Beverly Hills. (photo courtesy: Black Future Project/Instagram)
LAPD Chief Michel Moore released a statement saying the department was doing its best to facilitate Free Speech protest rights while ensuring residents and property remained safe.
Organizers of the latest Beverly Hills protests said 38 people were arrested after an unlawful assembly was declared just two minutes after the start of a planned march at the high school. BFP says it was protesting racist policies and education inequality at the city's school district.
But John Mirisch, Beverly Hills Councilmember, accused the Black Future Project of deliberately misrepresenting the history and essence of Beverly Hills and its embrace of diversity. He says most residents are renters and that 10 percent live below the poverty line.
The BFP said Beverly Hills residents have historically separated themselves from the rest of the city in an act of deliberate wealth hoarding, which the group says represents the systems of oppression it strives to fight and dismantle.
Furthermore, they say Beverly Hills PD, LAPD, and LA County Sheriff's tactics are similar to those being employed by federal agents in places like Portland, Oregon. Up north, Black Lives Matter and police brutality activists have sounded the alarm that agents in unmarked cars are snatching up protesters in a way reminiscent of fascist regimes of yesteryear.