Black Lives Matter LA has organized weekly protests against District Attorney Jackie Lacey for years over her inaction on police brutality. Rising Up With Sonali's crew attended last Wednesday's weekly protest and filed a special report which you can watch below.
Several parents of those killed by police addressed the hundreds of people gathered. The speeches were passionate, moving, filled with rage, and defiant. Protesters carried signs saying "Defund the Police," "Fire Jackie Lacey," and "Black Lives Matter." A multi-racial crowd gathered to watch the black and brown speakers share their experiences of police brutality and lay out a plan to wrest resources from law enforcement and toward community reinvestment.
Along the fence were taped photos of the 600+ victims of police killings in LA alone. Thousands of roses were strewn on the curb in a makeshift shrine to the dead. Flags bearing the words "Black Lives Matter," and "Defund the Police" were stuck to the fence that separated the crowd from the front of the Hall of Justice. Dozens of well-armed police in riot gear stood quietly watching the scene from afar.
Here are some of the images we captured: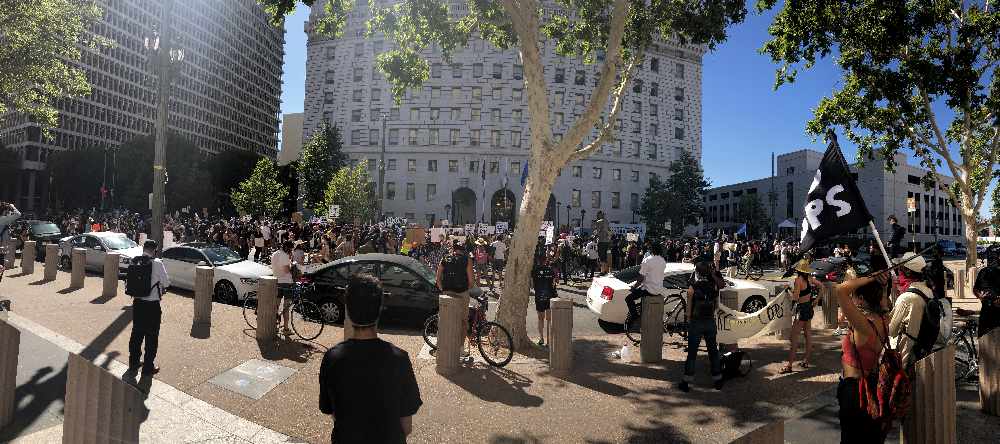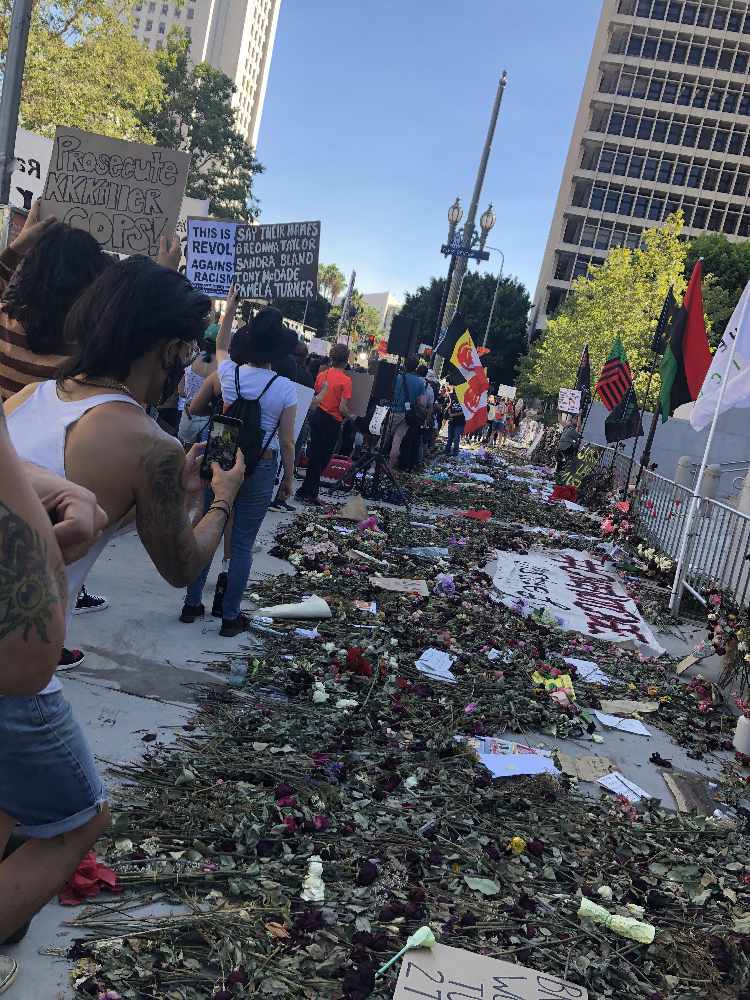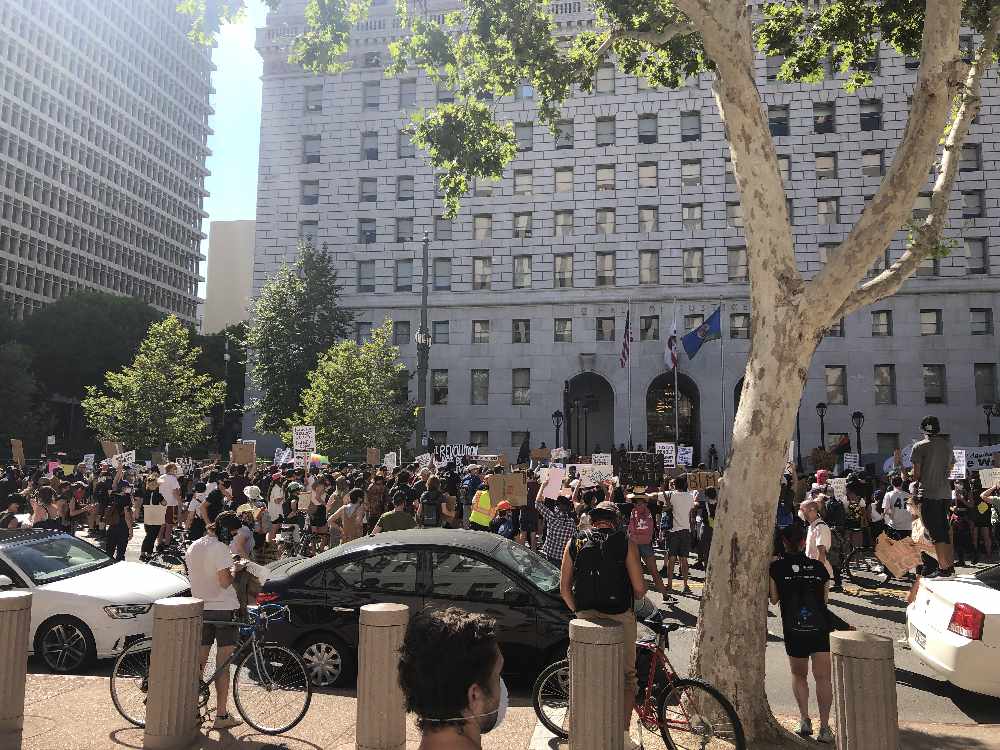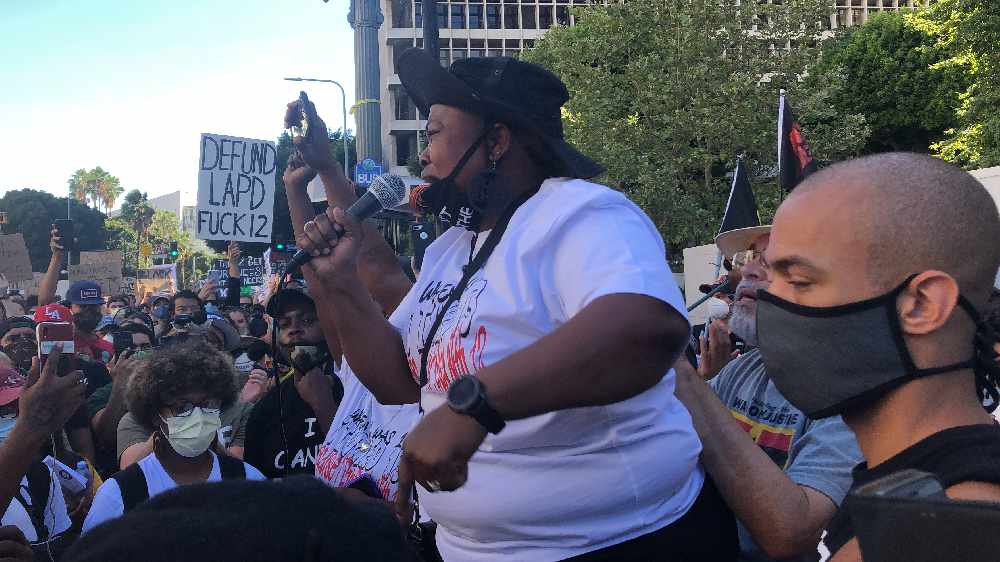 Watch our special report from the protest: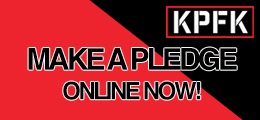 KPFK is a progressive media outlet challenging corporate media perspectives and providing a voice to voiceless communities. Help keep KPFK a strong and independent source of music, arts, news and information.