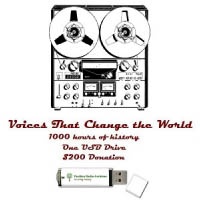 PRA -VOICES THAT CHANGE THE WORLD
1300 HOUR COLLECTION
KPFK and the Pacifica Radio Archives 'Voices That Change The World,'
A massive 1300-hour collection of historic speeches and excerpts in MP3 audio format on a USB drive.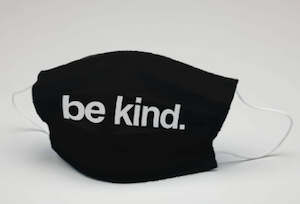 BE KIND 2 For 1 Face
Mask Campaign
With every pledge for a BE KIND mask, you are donating one to an elderly person in Puerto Rico, single parents in the US or to a migrant in Tijuana.
$50 pledge 1 mask + 1 is donated
$100 pledge 2 masks + 2 donated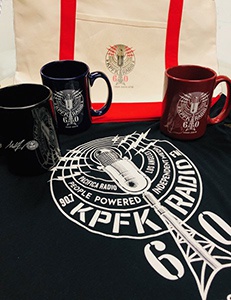 KPFK
Logo Items
Check out the cool KPFK swag items with the Classic 1959 and 60th Anniversary KPFK Logos!