Diálogos de Media Noche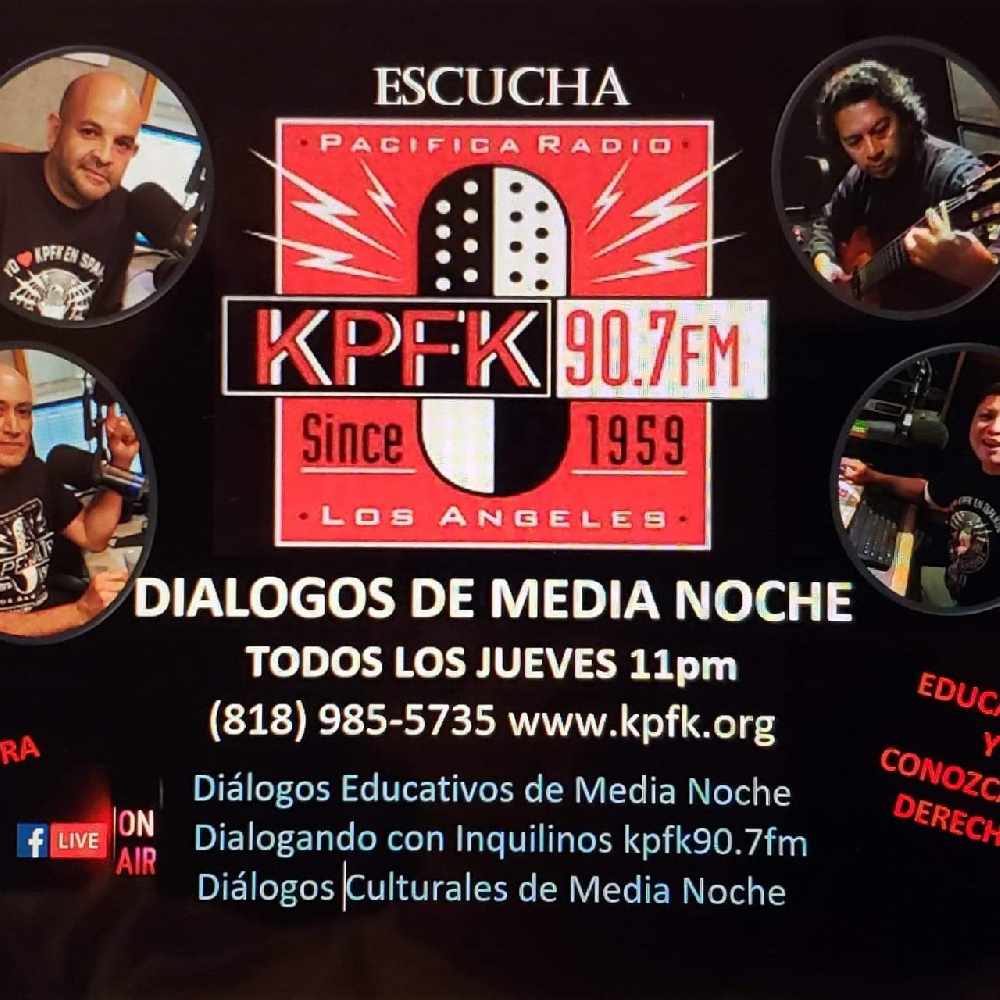 Dialogos Culturales de Media Noche
Airtime: Thursdays at 11 pm
Producers: Diego de Los Andes, Mario Flores, Henry Prudencio
Hosts: D'Lizza Belen, Alfredo Lopez, Sergio Serdio
Dialogos de Media Noche, ayudando a nuestra comunidad, con informacion de vivienda, educacion y cultura.
A radio magazine that combines Latino-american poetry, traditional Mexican music and theater in Spanish. We focus in the Los Angeles production. In the format we always go for the live interpretations and Facebook live.
Dialogos Educativos. Dialogando con Inquilinos Dialogos Culturales
One hour of live poetry, music and theater. The art and the migrant experience combined in a unique expose in the Los Angeles radio.
Email: serdio@sbcglobal.net
Facebook -
Embed not found