World Massive with DJ Potira & D. Painter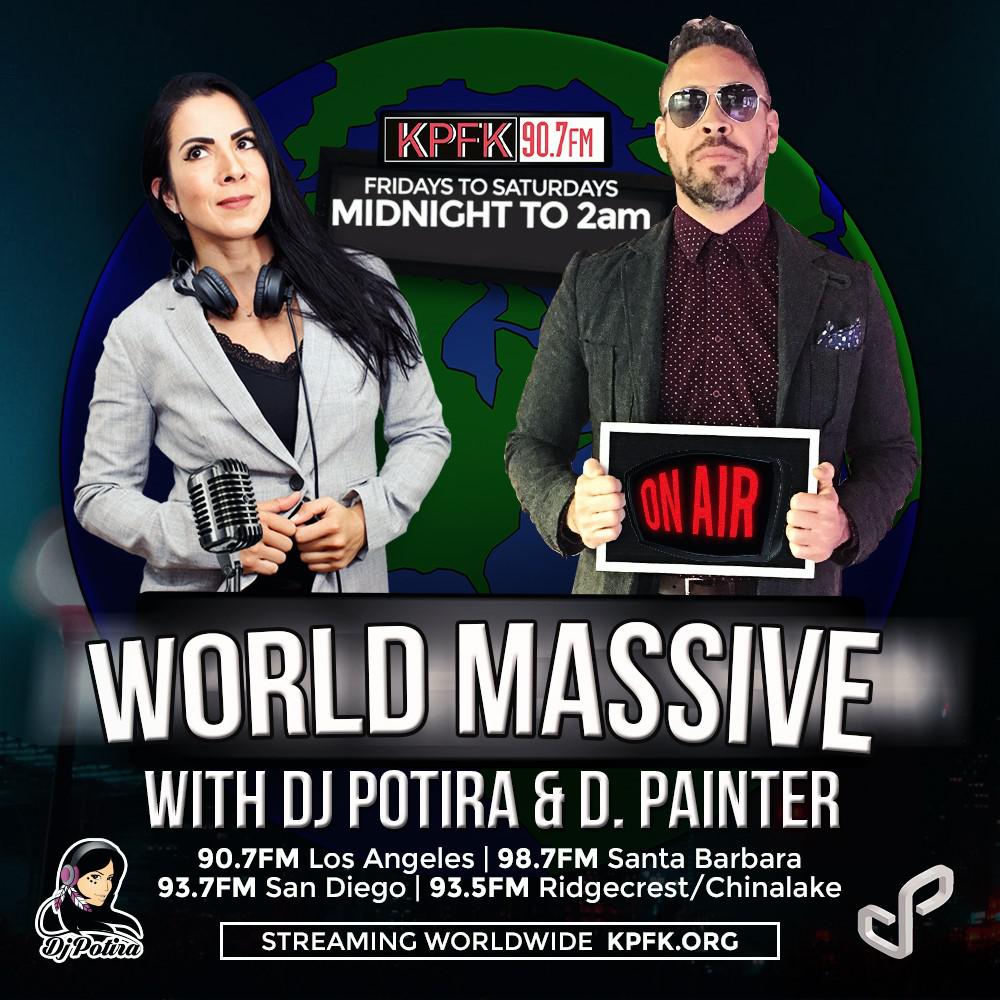 The show features hand picked Massive music from every corner of the globe including Baile funk, Reggaeton, Global Bass and much more. Listeners will also get to learn very interesting and talented guest djs, producers and musicians from different parts of the world.

The hosts:
DJ Potira
Potira is known for mixing up a very eclectic set with many genres of music. She has developed her own style, seamlessly blending anything from classic Hip-Hop beats wedged between Samba rhythms and Cuíca Drums to Electro and Indie Rock, sprinkled with the occasional Main Stream hit which she may even have remixed herself just for the occasion!
Website: djpotira.com
Social media:
D. Painter
Based in Los Angeles, hailing from Washington DC, D.Painter (Dominic Painter) pioneered the open format / Mash-Up seen in the nations capitol under his previous alias, DJ Tru, before changing his name to d.painter 10-years ago. In the late 90s D honed his skill opening for legends including Jay-Z, Fugees, Redman as well as contributing to numerous albums/singles as a producer and touring the country as a back up DJ. By 2005 he became the co-host, DJ and producer of 3 radio programs on WPFW.

Now a resident of Southern California, his resume has expanded to include some of the most well known parties in the country with a who's who list of clients. He can still be heard on the radio (KPFK) and as a promoter D launched FADE L.A. (which he operates with partner Ranza) producing parties catered to global bass music and classic international dance genres.
TWITTER -
Current Playlist
Previous Playlists: (select date)