World Massive with D. Painter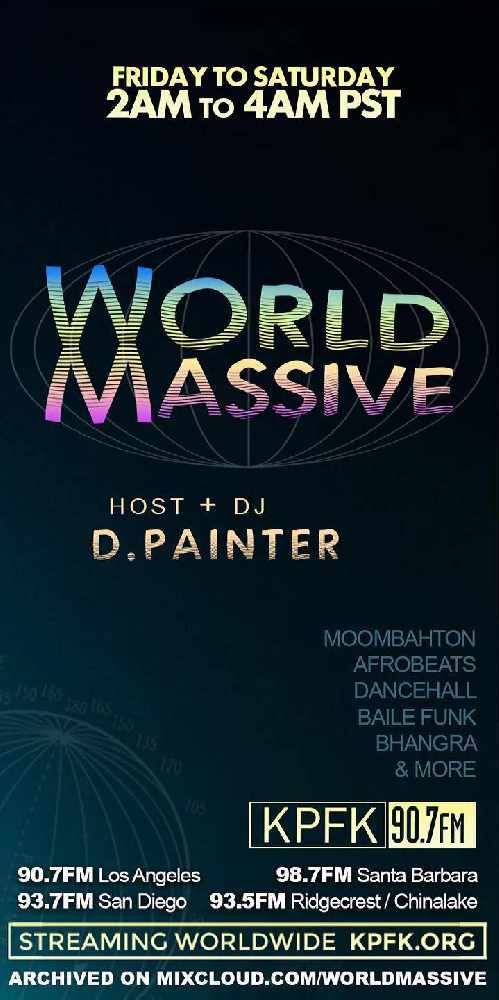 Massive sounds from across the globe including moombahton, baile funk, dancehall, afrobeats, bhangra and much more. Guest DJs / producers, both local and international, join host d.painter weekly to expose you to the latest in modern world music.
LA based by way of Washington DC, d.painter has a long history with Pacifica radio going back to WPFW in the Nation's capital. Since moving to the West Coast, d.painter has become known for mixing eclectic sounds from open format sets at residencies across L.A. to the global sounds of his Moombah Sessions, World 70 and Sucia Bonita parties he produces with his partners at FADE L.A. Follow him on IG @djdpainter and find his original music on all streaming platforms.
MUSIC:
mixes mixcloud.com/dpainter
original music soundcloud.com/d-painter

SOCIAL MEDIA:
Instagram @djdpainter
Twitter @dj_dpainter
Current Playlist
Previous Playlists: (select date)