Sweepstakes
KPFK'S END OF THE YEAR GIVING CAMPAIGN SWEEPSTAKES
DECEMBER 2018
We're in the home stretch of KPFK's End of year Giving Drive and everyone who pledges through December 31st will be eligible to win one of 5 amazing sweepstakes prizes courtesy of KPFK.
We have 3 pairs of tickets to see the Rolling Stones "No Filter Tour" Saturday, May 11, 2019 at the Rose Bowl in Pasadena. Grand Prizes include 2 pairs in the first 5 rows of the Stadium with transportation to and from the concert courtesy of The Jackson Limousine Service. Runner up prize includes one more pair to see The Rolling Stones May 11th @ the Rose Bowl. 4th & 5th runner up prizes are 2 Beatles White Album Super Deluxe Box sets (50th Anniversary Edition)
All you have to do is call 818-985-5735 and make a pledge or pledge on-line at kpfk.org, and you'll be eligible for these prizes.
The Fund Drive ends on Sunday December 16th but the Sweepstakes will wrap up on Dec. 31st 2018. Please make your pledge today by calling 818-985-5735 or after the 16th, by pledging on-line at kpfk.org and get in the drawing for these fabulous prizes! Good Luck! And thank you so much for your support throughout 2018!
KPFK's End of Year Giving Campaign wraps up on December 31st
so make your pledge today and get a chance to win some of these fabulous prizes!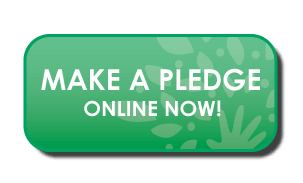 KPFK is a progressive media outlet challenging corporate media perspectives and providing a voice to voiceless communities. Help keep KPFK a strong and independent source of music, arts, news and information.
Los Angeles Area Forecast

Sunny intervals

High: 66°F | Low: 52°F