Join us tonight at 7pm ET / 4pm PT for Voting Is Power Unleashed! National Moral Monday Mass Assembly and Teach-In, a massive online event bringing together poor and low-income people and allies to learn about voter participation and voter protection and how to organize our communities to defend the vote.
People would not be spending ungodly sums of money to stop us from voting if our vote was not powerful. We have a responsibility to all the people who have fought and suffered and died for voting rights. Black people and poor people have always had to make practical choices at the ballot box, then commit to push people after we elect them. This is no time to sit out!

Watch Rev. Barber on CNN discussing the 9/11 anniversary
The attacks on voting rights, voter suppression, and in-person voter intimidation will only escalate in the weeks to come. Just this past Friday, Florida upheld what is essentially a poll tax. In 2020. Not 1920. That's why we need to pull the movement family together in this moment for a massive teach-in to spread the tools people need to defend our democracy. Don't miss it!
Leading civil rights attorneys Sherrilyn Ifill from the NAACP Legal Defense Fund and Caitlin Swain from Forward Justice will lead a powerful session on what grassroots leaders need to know as we enter the voting season. Organizers will lead us through the urgent voter engagement programs of the Poor People's Campaign.
Poor and low-income people makeup 25% of the electorate and can change the political calculus of this country in the presidential election in 15 states with increases in voter turnout of 1% to 19%. Over 27 million poor and low-income who could vote in 2016 did not for three main reasons: they didn't hear politicians address their issues; their vote was suppressed, or they lacked transportation or time off to vote.
Those who participate in the program will learn how to overcome the racist voter suppression that hurts both people of color and poor whites, because the politicians who get elected then also vote to block health care, living wages, environmental protection, and other issues that lift up poor and low-income people of all colors.
RSVP to join us for this historic event during this critical election season.
We will be joined by campaign coordinating committees in 43 states and other civic, religious, and social justice organizations and cultural activists Jane Fonda, Mark Ruffalo, D.L. Hughley, Erika Alexander, and Charlamagne tha God. In addition, presidential candidate Joe Biden has accepted our invitation to directly address our agenda and the priorities of poor and low-income people. President Trump was invited to join us but has not responded.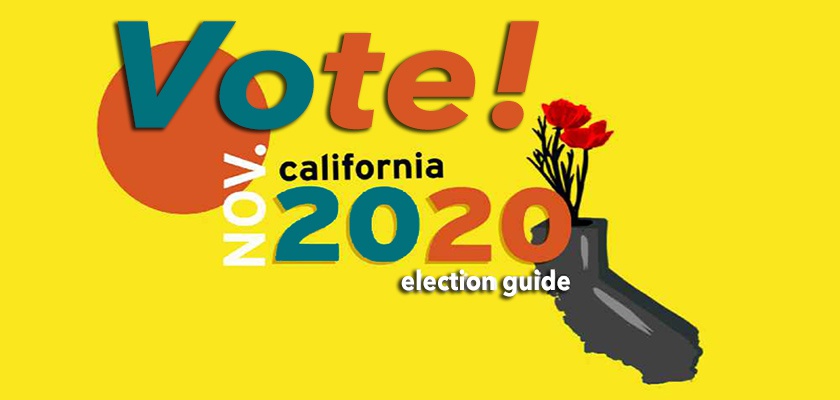 On Tuesday, September 15, at 12pm ET / 11am CT, the Poor People's Campaign and the AFL-CIO will mark the 57th anniversary of the 16th Street Baptist Church bombing in Birmingham, Alabama, where four girls were killed after white supremacists bombed the church on Sunday, Sept. 15, 1963, with a candlelight vigil and a call to action around a 10-point pledge for social, racial, and economic justice.
I'll be joining Richard Trumka, president of the AFL-CIO, and The Rev. Arthur Price Jr., current pastor of the 16th Street Baptist Church in Birmingham. At this moment in history, labor and faith must come together, stand together, and act together to stop the injustices that plague the nation—institutional racism and racist violence, the immoral response to the COVID-19 pandemic, and the deepening economic crisis driven by division and greed. Watch the livestream.

Photo by Steve Pavey / #HopeInFocus
On Wednesday, September 16, at 7pm ET, join us for a virtual screening of Capturing The Flag, a documentary that tells the story of three friends, as they seek to make individual change in combating voter suppression in Cumberland County, NC, during the Fall of 2016.
I'll be speaking at the beginning to help introduce the film, which includes footage of our work on the ground around the last presidential election. Following the screening, there will also be a powerful panel discussion. Please register now from wherever you are and plan to join us!
The far too prominent politics of rejection in America today necessitates that the rejected must lead a moral revival.
Together from the State House to the White House, the rejected are coming together across the country to demand this nation never give up on being one nation, under God, indivisible, with liberty, and justice for all!
RSVP & join us for the National Moral Monday Mass Assembly and Teach-In: Voting is Power Unleashed!
Forward together, not one step back!
Rev. Dr. William J. Barber, II
President and Senior Lecturer, Repairers of the Breach
P.S. Join us for the Mississippi Poor People's Campaign Virtual Senate Town Hall, Thursday, September 17, at 7:30 pm ET. Watch the livestream.