Check out these great Malcolm X Thank You Gifts we are offering during this program HERE
Schedule:
6:00 pm Live selection from in-house musicians followed by live poets
(Live musical interludes, poets and excerpts from Malcolm X speeches will be interspersed throughout the evening)
Akenyela Umoja - commentary on the history and significance of the Malcolm X day special on KPFK:
Should Blacks be in the military Derik Muhammad
Info on Thomas Sankara – the criminal element of the army.
John Grimble retired LAPD detective talks about brutality and controversy in in the department and puts forward his solutions.
7:00 Chokwe Lumumba (current Mayor of Jackson Mississippi) Analysis of the "Ballot or the Bullet" Professor James Small interview on Pan Africanism.
Presidential Candidate Litmus test with Mjinze Ujimaa with excerpts from "The Ballot or the Bullet" and a round table discussion.
C
ynthia McKinney: On Lybia and US Lawmakers FORCED to Support Israel in order to get campaign funding.
8:00 Jenette Charles writes for "Venezuelan Analysis," Jesus Garcia - African Venezuelan Ambassador and Soffiyah Elijah - debunking the troika of tyranny,
Interview with Sekou Odinga – spent 33 years in jail after freeing Assata Shakur
9:00 pm Jom Kijana Rivers will be interviewing Paul Kievel – "uprooting racism". Looking at issues and challenges of allies working towards racial justice. What is the blowback of these voices in the white community articulating "white privilege?" and Edwin Nichols on axiology
10:00 In house performance of Ana Caona, last of the indigenous leaders fighting the Spanish in Haiti
Edward Baptist author or "The Half Has Never Been Told" – Slavery and the Making of American Capitalism
Dr. Joy DeGruy Post Traumatic Slave Syndrome
Christianity, oppressor or liberator interview with brother Allen Flagg, a former missionary, will dissect the Bible and its role in his changed attitudes. Can liberation theology help make a change?
11:00 Tony Browder "cultural memory recovery specialist" Pan Africanism or perish – comments from Dr. Leonard Jefferies, Dr. Ken Carr- head of Howard University African Studies department and Mario Beaty – president of ASCAC on Chancellor Williams' classic book the "Destruction of Black Civilization"
Athletes and activism – Discussion with Anthony Prior ex professional football player and author of "The Slave Side of Sunday" Discussion with former NBA player who first protested against the national anthem -Mahmoud Abdul Rauf
Check out these great Malcolm X Thank You Gifts we are offering during this program HERE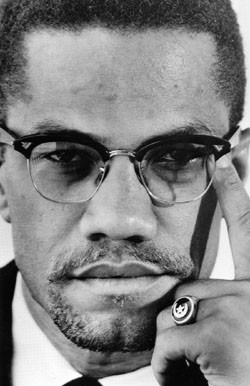 MALCOLM X COLLECTION MP3 - CD