Stock Gifts
Using appreciated stock or mutual funds is a tax-wise way to fund your gift to KPFK. Gifts of appreciated securities held longer than one year are exempt from capital gains taxes and for outright gifts entitle the donor to a tax deduction equal to the fair market value of the securities at the time of transfer.

To avoid exposure to capital gain tax, the stock must be transferred to KPFK. We then sell the stock from our account.

Once the transfer is complete, KPFK sells the stock and puts the proceeds to use supporting the programs and services you value and gives you the benefits of membership.

We encourage you to talk to your tax or financial advisor to better understand the implications of such a gift on your individual tax situation.
How to Make a Stock Gift to KPFK
You can make your gift one of two ways:
Electronic transfer through your bank or broker. This method is easiest for you and ensures the proceeds will benefit KPFK almost immediately. Your broker will require written instructions from you to initiate the transfer.

Physical transfer of stock certificates, although not recommended, you can also transfer the physical stock certificates to KPFK.
IMPORTANT: Gifts of mutual fund shares may require special processing through your broker or mutual fund issuer and may take longer than a stock transfer. Contact us if you wish to donate mutual fund shares. Also, please notify us of the details of your gift to ensure we can process it properly and provide a proper receipt for your generous contribution. Contact the following with the details of your gift and for KPFK's account information and instructions for your broker:
Anyel Z. Fields, General Manager at (818) 985-2711 or Anyel@KPFK.org
Other Ways To Support
The Lewis Hill Legacy Circle Donate Your Vehicle KPFK Logo Items Chraritable IRA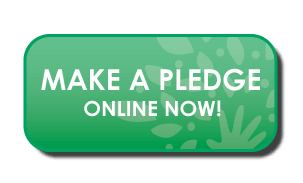 KPFK is a progressive media outlet challenging corporate media perspectives and providing a voice to voiceless communities. Help keep KPFK a strong and independent source of music, arts, news and information.
Los Angeles Area Forecast

Heavy Rain

High: 66°F | Low: 54°F