SuperSupporterPack
The KPFK 60th Anniversay Super Supporter Pack
For a limited time we are offering these KPFK Super Supporter Packs. Show your KPFK Pride wherever you go!
This is a limited edition collection of KPFK logo items, many with the special 60th Anniversary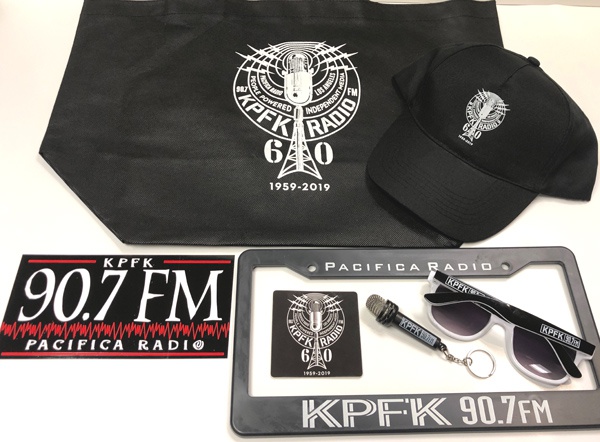 Logo created by Shepard Fairey. There are only a few of these collections available, and they're only available online. Makes a great gift!
You'll get -
1. Limited edition 60th Anniv Tote Bag
2. Limited 60th Anniv Light Cap
3. KPFK Sunglasses
4. KPFK License Plate Frame
5. 60th Anniv Logo by Shepard Fairey Sticker
6. KPFK Bumper Sticker
7. Exclusive KPFK Mini Microphone Keychain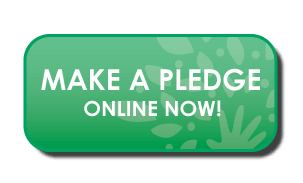 KPFK is a progressive media outlet challenging corporate media perspectives and providing a voice to voiceless communities. Help keep KPFK a strong and independent source of music, arts, news and information.
Los Angeles Area Forecast

Heavy Rain

High: 66°F | Low: 54°F