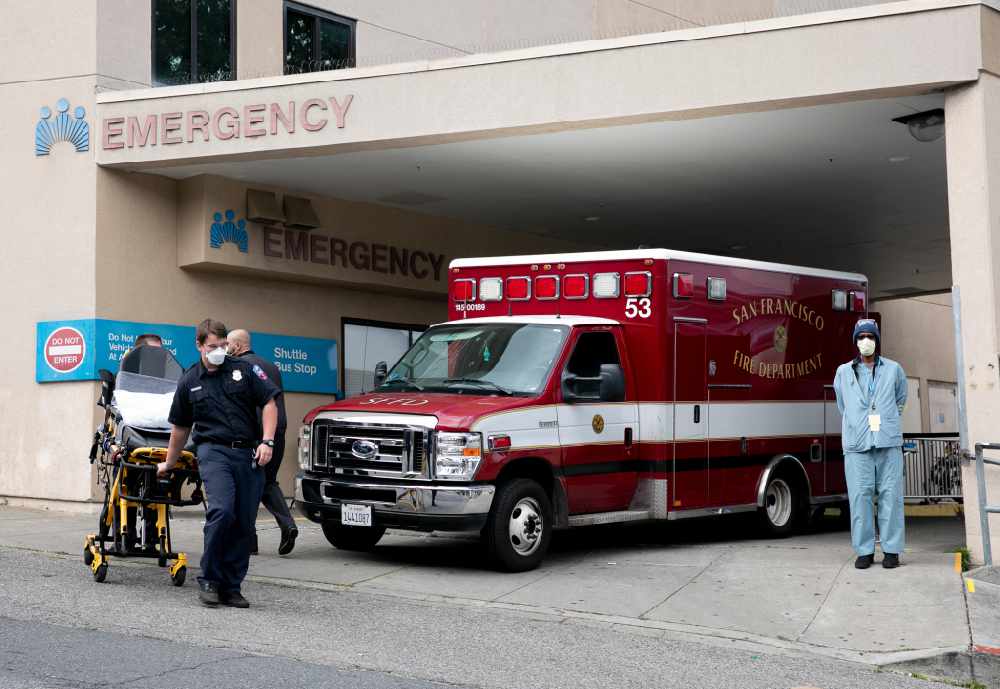 First responders at a Kaiser emergency room in San Francisco on April 9. Photo by Anne Wernikoff for CalMatters
BY EMILY HOEVEN | CALMATTERS
Pointing to a sharp uptick in coronavirus-related hospitalizations and ICU admissions, Gov. Gavin Newsom on Monday implored Californians to wear face masks, warning that restrictions may have to be tightened again if current trendlines don't improve.
Over the past two weeks, hospitalizations increased by 16% and ICU admissions by 11%, Newsom said, though he stressed the state still has plenty of surge capacity. On Sunday the state hit an all-time high with 3,702 COVID patients hospitalized, breaking the previous record of 3,547 set on Saturday.
Newsom: "Those that suggest we're out of the woods, those that suggest this somehow is going to disappear — the numbers tell a very, very different and sobering story."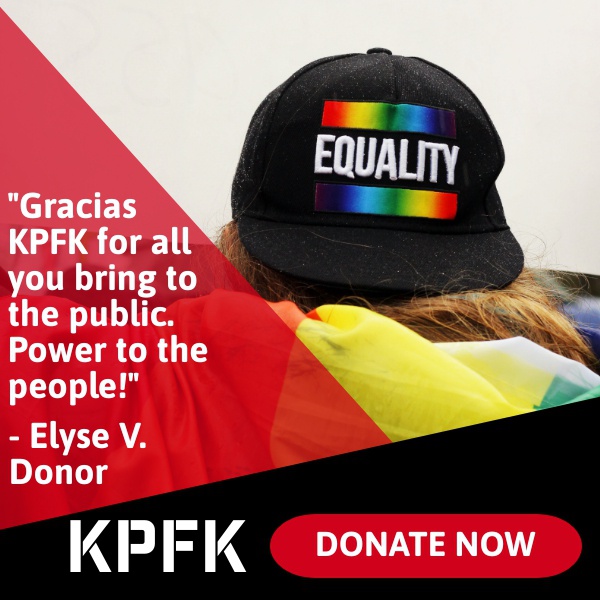 Newsom emphasized the importance of Californians following his Thursday order to wear face coverings in public places to help mitigate the virus' spread — a message reinforced in a Monday video also featuring former Republican Govs. Pete Wilson and Arnold Schwarzenegger and Democratic Govs. Jerry Brown and Gray Davis.
But pushback to Newsom's mask order, which carries the force of law, remains. At least seven county sheriffs have said they refuse to enforce the order, and at least one mayor questioned Newsom's authority to issue it in the first place.
The governor on Monday said the state has "tools in the toolkit" to "go after people who are simply thumbing their noses" at the order, but said he is primarily relying on "the moral persuasion" of "individuals to be good examples." He also suggested that Californians report businesses that aren't following state health guidelines.
Newsom: "It's your individual decision-making that will determine our fate and future."
_____________
The coronavirus bottom line: As of 9 p.m. Monday night, California had 178,054 confirmed coronavirus cases and 5,515 deaths from the virus, according to a CalMatters tracker.
Also: CalMatters regularly updates this pandemic timeline tracking the state's daily actions. And we're tracking the state's coronavirus hospitalizations by county.
CalMatters.org is a nonprofit, nonpartisan media venture explaining California policies and politics.