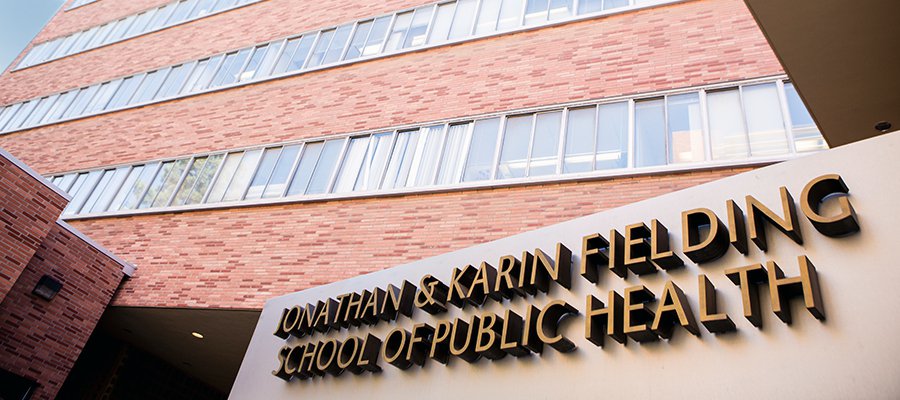 Image Courtesy of UCLA School of Public Health
Dan Fritz | KPFK
Researchers with the UCLA Center for Health Policy Research have released their latest analysis on just how badly the COVID-19 pandemic is affecting Californians.
In April, the L.A. Times reported that state health data show young adult Blacks and Latinos are dying of COVID-19 at shockingly higher rates than other young adults. Experts believe that Blacks and Latinos, who make up a relatively higher portion of essential workers, are getting much more exposure to the virus.
And in addition to the higher death rates, UCLA researchers are beginning to show how hard the pandemic is hitting Blacks and Latinos in other ways.
Since May, the investigators have been working through the answers Californians gave to a May survey that asked about everything from job loss and financial difficulties, to whether or not someone has been treated unfairly during the pandemic (for example, presenting as Asian early in the pandemic, and being treated as a threat.)
The initial results are in, and they show that non-white racial and ethnic groups are experiencing the gamut of pandemic fallout at much higher rates.
About 11% of people lost their jobs due to the pandemic, according to the survey. But when broken down along racial lines, 21% of Blacks and nearly 15% of Latinos lost their jobs, while less than 10% of whites did.
Similarly, about the same number of respondents (11.2%) said they're struggling with basic necessities. And again, along ethnic lines, 23.1% of Blacks, 15.5% of Latinos, and less than 7% of whites are having trouble just keeping a roof over their heads.
Not surprisingly, the researchers found that essential work that was never shut down during the pandemic correlated to some degree with serious psychological distress. And generally, switching to working from home, alleviated the distress.
The survey also found that a growing portion of all Californians are losing their health insurance just because they can no longer afford it.