Inner Vision with Nita Vallens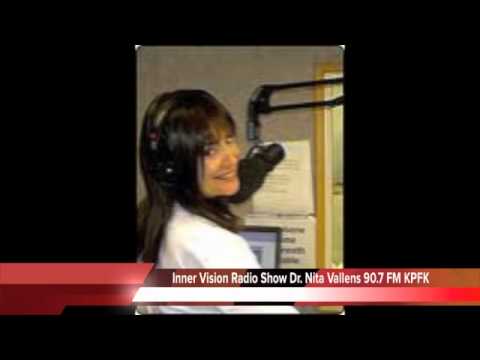 A one-hour show focusing on health, spirituality and the exploration of consciousness with the sole intention of helping you achieve a life full of passion, meaning and purpose.

Bio: Nita Vallens is a licensed psychotherapist with a Doctorate in Clinical Psychology from the Southern California University for Professional Studies. She has a Master of Arts Degree in Marriage, Family and Child Therapy from Phillips Graduate Institute as well as a Bachelor of Arts Degree in Psychology from California State University, Northridge.

She is a certified hypnotherapist and became licensed as a Marriage Family Therapist (MFT) over a decade ago. Before opening a private practice, she worked in a variety of settings from mental health centers to private agencies, gaining experience in many areas including relationships and intimacy, life- transition, addiction, co-dependency, and unification of mind, body & spirit.

She began her professional journey in the corporate world receiving certification as a career counselor; managing career development programs. She also helped create 'Employee Chemical Dependency Treatment' program for assisting employees dealing with their chemical dependency issues.

For over 25 years, Dr. Nita Vallens has used her intuition, creativity and humor to assist people with life transformations. She helps people develop deeply meaningful relationships, break old patterns and create both personal and professional visions for their future.
Email - doctornita@gmail.com