Middle East in Focus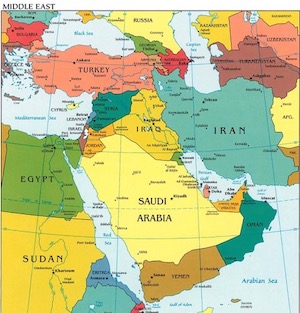 HOSTS: Nagwa Ibrahim and Estee Chandler
EMAIL: MEIFmailbox@gmail.com
DESCRIPTION: News and views on the Middle East and relevant U.S. foreign policy.
Online archives [ HERE ]
Middle East in Focus has been airing regularly on KPFK since 1980. It was launched by the News Department shortly after Iranian students began holding 63 Americans hostage in the US Embassy in Tehran. After the hostages were released a year later, MEIF continued broadcasting news and opinion about the so-called "Middle East." The area is actually southwestern Asia.
There have been five previous 'sets' of producer-hosts: Michel Bogopolsky and Sarah Mardell of the KPFK newsroom staff founded MEIF in 1980. After Sarah's death in 1984, Diane James came in as co-producer with Michel. Then KPFK news director Judith Gabrielproduced from late 1987 to 1990, at which time Moneim Fadali, MD, and playwright/actress Tamadur Alaqeel began their tenure. In 1994, Don Bustany joined them as a commentator until they left in October, 1996. Don produced and hosted from that date to June of 2014, when he retired and passed the mic on to the present team Estee Chandler and Nagwa Ibrahim.
The program's mission is to fill the many gaps left by the mainstream media (msm) in their coverage of the M.E. and to correct many of the distorted images presented by the mass media--both news and entertainment--and by our politicians. We aim to inform the public by presenting guests who share important information not being presented by the msm and highlighting nonviolent popular resistance movements, also not being shown in the "if it bleeds, it leads" coverage of the msm.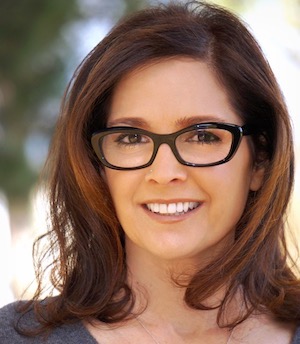 Bio: Estee Chandler is the Jewish American daughter of an Israeli father (and an American mother.) She grew up in Southern California where her work in the film industry, on both sides of the camera, spans more than thirty years. Her political and civic work took on a new urgency in 2001 after the US Supreme Court ruled that the state of Florida must stop counting the votes in their 2000 Presidential election. In 2007 she joined the volunteer ranks of the Obama for America Campaign and spent a year as a Deputy Field Organizer helping to train hundreds of volunteers in the greater Los Angeles area. She also served as a Delegate representing California's 28th Congressional at the 2008 Democratic Convention in Denver, CO. In 2010 she launched a Los Angeles chapter of Jewish Voice for Peace (JVP), a national organization promoting solutions based on universal human rights for both Palestinians and Israelis equally, fights efforts to silence debate about US-Israeli/Palestinian policy. They work in broad coalition with other Jewish, Arab-American, faith-based, peace and social justice organizations. Estee continues to serve as the chapter's key organizer.
Bio: Nagwa Ibrahim. She is an attorney by training specializing in immigration law and criminal defense. Additionally she has worked as a civil and human rights attorney, where she handled Guantanamo cases and other prisoner rights cases. She also worked with the State of California Parole Advocacy Program to provide free legal representation for individuals who could not afford attorneys in their criminal parole proceedings. In addition to her work as an attorney, she has traveled throughout the world on humanitarian delegations including Chiapas Mexico, Iraq, Israel, Palestine, South Africa, and Venezuela. Through her travels and her work as an attorney, she learned about how extraordinary the human experience is through the stories of real people, which inspired her tobecome a filmmaker where such stories can be heard felt and experienced in one space that transcends borders. Whether as a lawyer or filmmaker, she genuinely loves people and learning about humanity through people's lived experiences. So after writing and directing a series of her own short films for several years, she officially launched her own production company, WitNas Productions. The purpose of WitNas is to use visual media of all types, whether feature films, documentaries, web-series, etc., as a means of connecting humanity beyond borders by sharing the stories and lives of people around the world to bridge the gaps, appreciate difference while also celebrating that which connects us all. WitNas Productions along with Lima Productions, is currently in post-production on the narrative feature film Woven, which Nagwa directed with Salome Mulugeta and served as one from among a team of producers. Woven is a film about an Ethiopian American family and a White American family who's lives are turned upside down after a tragedy strikes in New York and a web of secrets are revealed showing just how interconnected life and people really are when it comes to love, loss and forgiveness.