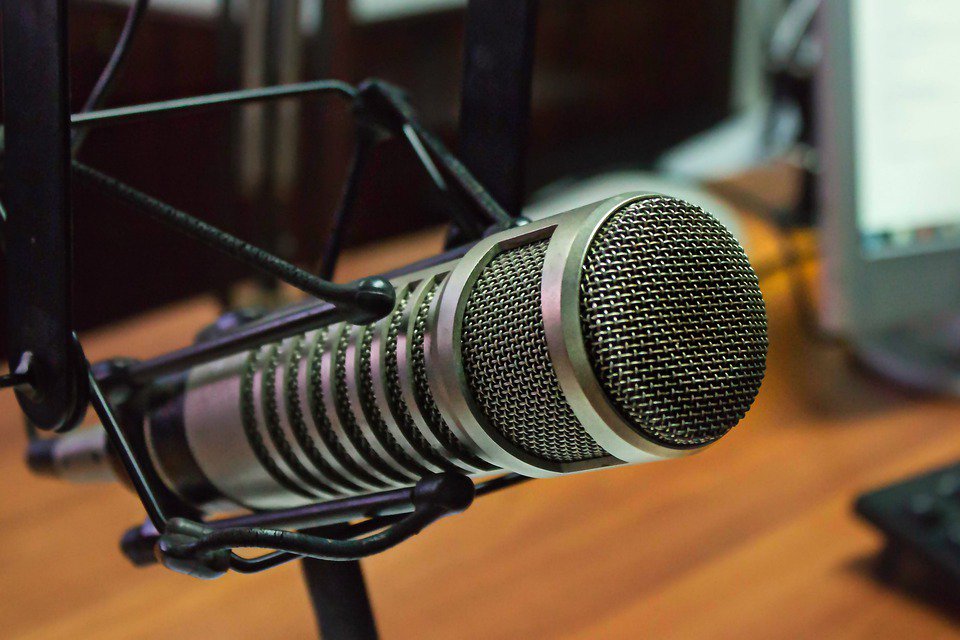 Image by pixbay
ANNOUNCEMENT: OCTOBER 20,2020
By Anyel Z. Fields
Before 2009, KPFK had a fully resourced news department covering local, national, and international news. A newscast was broadcasted at 12 PM and 6 PM, with headline news throughout the day. Due to the recession, the loss of CPB funding, and reduced revenues, Pacifica laid off most of its news department to reduce expenses. Leaving one full-time, one part-time employee, and a few volunteers to produce news—a challenge to cover our signal area that spans more than 20,000 square miles.
Given the capacity to produce news, the newscast was reduced to half an hour Monday through Friday, with 15 minutes from our sister station in Berkeley. Plans were never laid to restore nor secure resources to reestablish the news department to what it once was.
These decisions to reduce our workforce or suspend a department never come easily, and they never should.
We thank Ernesto Arce and Dan Fritz for their service to KPFK, its listeners, and its members.
Times have been changing in the journalism and public media industries as it relates to news. Over the past three years, KPFK has sought funding for its news department. Its most significant challenge in applying for grants and funding has been due to years of Pacifica Foundations incompleted annual audits and 990s. Pacifica has made strides in this area, and we are nearly caught up with the previous fiscal year. It allows us to lay a vision and plans to restore and seek the resources necessary for a news department to meet tomorrow's challenges.
To continue our service in Southern California with Pacifica quality news, we will be expanding our half-hour news to one hour 6 to 7 PM Mondays thru Friday from our sister station KPFA. KPFA is funded by $350,000 annually, compared to KPFK, whose news department was funded by $100,000 annually. While this won't immediately bring resources to support KPFK in covering local news in Southern California, we are committed to seeking the resources necessary to reestablish our news operations to contribute to the newscast from KPFA.
"This has been a year like no other: a deadly pandemic, epic wildfires, massive nationwide protests against police violence, and a presidential election where the fate of the country's democratic institutions hangs in the balance. We're committed to advancing our coverage on the Pacifica Evening News and hope our news colleagues at KPFK can join us again in the near future. Their coverage of Los Angeles and surrounding communities will be sorely missed." - Aileen Alfandary, KPFA News Co-Director.
Quincy McCoy, station General Manager at KPFA, and I advocate for the Pacifica Foundation to establish a news program as an alternative to NPR's Morning Edition. This news program should utilize all of Pacifica's strengths from its five stations and draw on its strategic partnerships in producing such a program. This program can and should be one of Pacifica's flagship programs to syndicate to community stations throughout the country. News now is overwhelmingly being consumed online, and any Pacifica branded news program should also include digital platforms.
"We're delighted to provide news and information to our sister station, and look forward to collaborating with KPFK to provide coverage of local and regional news from the west coast." - Quincy McCoy, General Manager.
We look to reestablish a robust news department in the future by securing resources and strategic partnerships so that KPFK will have the organizational capacity to provide Pacifica branded news in Southern California and contribute to our sister stations newscast and possibly a Pacifica branded newscast. KPFK programs Sojourner Truth, Background Briefing, and Rising Up with Sonali are programs that are syndicated throughout the Pacifica network and Pacifica affiliates.
We have been making changes to improve the direction of KPFK, and one of them will be on October 26th; when we will be launching our 1-hour newscast from 6 PM Mondays through Friday. We will be extending the fall drive through October 29, 6 PM. We will also continue to air news headlines at the top of the hours at 1, 2, and 3 PM. This will be our first step in reestablishing KPFK's news department.
Despite the challenges ahead, we look forward to sharing our vision and developments with you. We welcome your ideas, especially from those who have experience in the journalism industry and report local news. We are open to developing partnerships in services to communities we serve.
The following is an interview I did with Ernesto Arce, former News Director, about his journey with KPFK as a local reporter.
I encourage you to listen — we are a family, and the journey we've taken together yields its own great stories.
For comments, suggestions, or funding inquiries please contact Anyel at comments@kpfk.org