Divine Forces Radio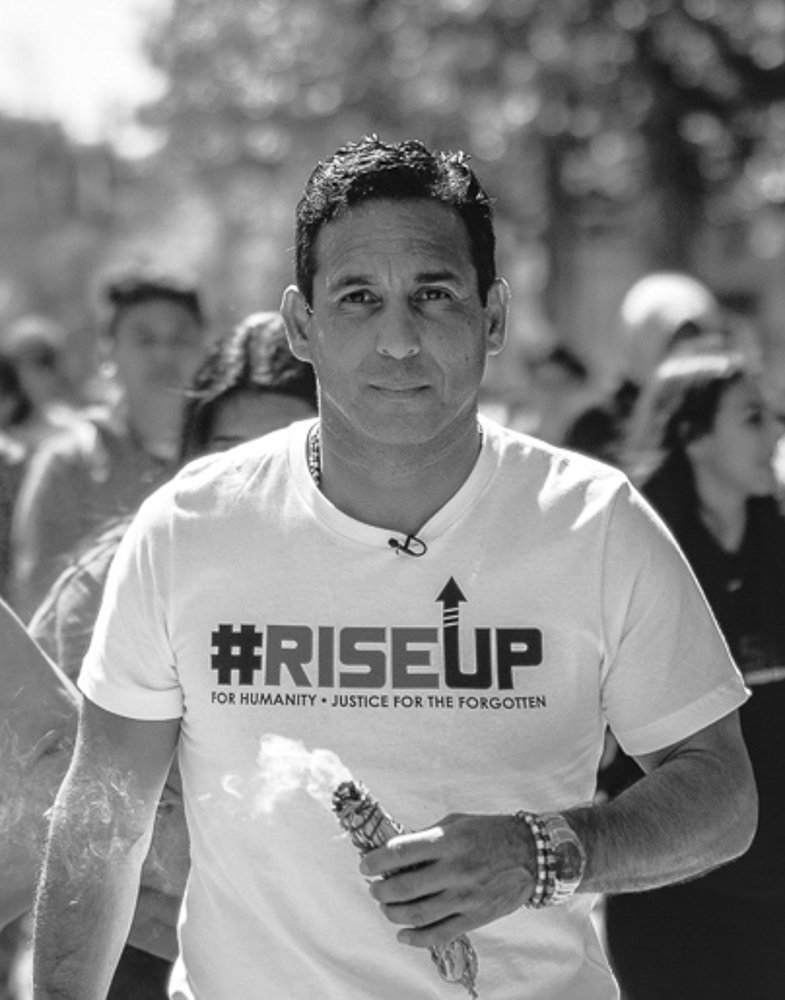 Fidel Rodriguez, for over 20 years has been a maverick at heart, sharing ideas and diffusing knowledge on radio through a benevolent and provocative style as a host and producer that have garnered him two number one Arbitron rated shows and numerous radio awards for raising awareness, consciousness and transforming lives through the radio air waves.
Now, with a world saturated with a plethora of radio and podcast shows in the ether of the universe, Fidel is returning to the radio airwaves to host a show that decolonizes the mind while synthesizing Hip-Hop and relevant content for Generation Z (iGen) and its predecessors. The return of Fidel Rodriguez on divine forces radio: The Oracles of Hip-Hop seeks to usher in stimulating and inspiring radio that promotes a healthy lifestyle and truth in the form Hip-Hop for the mind, body and spirit.
His objective has always been to share information and knowledge through an edu-tainment and critical thinking lens utilizing engaging guests, stirring sound bites, and music that raises consciousness and gives listeners insight to subjects that are pertinent to their lives while giving them practical tools to assist them on their own journeys to heal, understand and achieve overall well-being.
He has worked in government, the non-profit and corporate sector creating programs that assist people in healing their wounds, understanding history and developing leadership skills and emotional intelligence to reach their goals. Fidel is a motivational speaker, cultural facilitator, and mentor with youth and adults throughout Los Angeles and is graduate of the University of Southern California and McNair Scholar with degrees in Chicano/Latino/a Studies and African American Studies. For more information log onto http://www.divineforces.org/
divine forces radio is currently on Hiatus from KPFK
► INSTAGRAM : http://www.instagram.com/divineforcesradio
► TWITTER : http://www.twitter.com/divinefradio
► WEBSITE : http://www.divineforces.org
► YOUTUBE : https://www.youtube.com/divineforcesradio
► FACEBOOK : https://www.facebook.com/divineforcesmedia