Think Outside The Cage
Host/Producers/Personnel: Geri Silva, founder, Jesse Bliss, Jitu Sadiki, Professor Bidhan Roy & Mark Cofield.
EmaI: gerifcp@gmail.com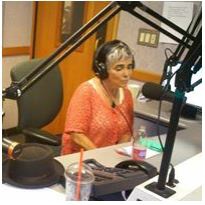 Geri Silva
Think Outside the Cage is a show about the Prison Industrial Complex and the twisted roads that lead to it. The U.S. spends $181 Billion Dollars annually on the crime control industry, or more accurately the punishment industry, with California alone spending $16 Billion.
Our show comes to you from both sides of the prison walls exploring an industry whose chief product is human degradation, and whose purpose is both profit and social control.
We will explore how and why people end up in prison and what happens to them once they are there.
These rarely addressed questions need answers: What role do police agencies play in the drive to incarcerate? How do the courts & prosecutors ensure that "justice" equals the loss of freedom? And what of the undeniable racial imbalance in this criminally unjust system?
Most importantly, we will focus on the resistance, the movement building, the engines of change inside and out.
Think Outside the Cage features two regular guest hosts:
Jesse Bliss – Is the founder/director of Roots and Wings Project, which provides stage and space for voices of the unnamed, unknown and misunderstood with an intimate exploration of the intricacies of the human spirit in relation to all aspects of incarceration, the intersection of outside and inside the walls, plus the paralleled healing power of the arts as an intervention to the perils of the Prison Industrial Complex...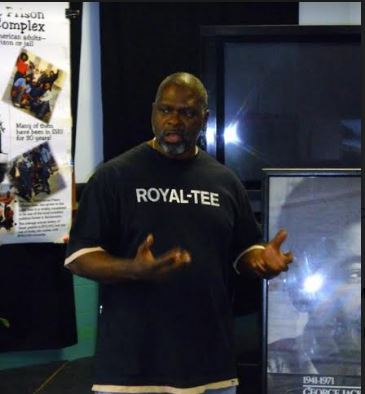 Jitu Sadiki ~ Is a member of Black August Los Angeles. He was a leader in the Black liberation movement while imprisoned in the 70's and 80's. His segments will delve into issues that challenge the inequities of the Prison Industrial Complex, put forth ways to support decarceration, highlight today's political prisoners and advocate for the greatest number of prisoners who are being impacted by cruel, archaic and repressive laws and penal policies.
Each show will bring on an activist in the movement to decarcerate and a prisoner(s) who is organizing for freedom across the board!