Think Outside The Cage

Host/Producers/Personnel: Program Time and Day, or Podcast: Hosts: Geri Silva, founder, Jesse Bliss, Jitu Sadiki, Professor Bidhan Roy & Mark Cofield.
EmaI: gerifcp@gmail.com
Think Outside the Cage ~ TOTC is a radio show about prison and the twisted roads that lead to it. From both sides of the prison walls, we explore the industry whose chief product is human degradation. How and why do people end up in prison? What happens to them once they are there? And, most importantly, where is the resistance building, the movement building, the engines of change inside and out? The show airs on Saturdays between 10:00 – 11:00 am ~ 90.7 KPFK in Los Angeles, 98.7 in Santa Barbara, 93.7 in San Diego, and 99.5 in China Lake and of course, streaming live at www.kpfk.org.
In 2018, we added 4 amazing editions to TOTC which has been a dream answered. While each edition has a regular ½ hour time slot, they often run for the full hour during their appointed week.
Roots and Wings provides stage and space for voices of the unnamed, unknown and misunderstood with an intimate exploration of the intricacies of the human spirit in relation to all aspects of incarceration, the intersection of outside and inside the walls, plus the paralleled healing power of the arts as an intervention to the perils of the Prison Industrial Complex...
Words Uncaged represents a coalition of incarcerated and formerly incarcerated men and women and their families, who have come together to re-imagine their lives and help heal their communities. We believe that incarcerated and formerly incarcerated people are not a problem to be solved by society but, rather, a population that are uniquely positioned to help solve many of the problems in our communities.
Each month, our show sheds light upon some of these stories, as well as the silenced voices and untold stories of prison life.
Our show is produced by a team of incarcerated producers at Los Angeles County Prison in partnership with Dr. Bidhan Chandra Roy.
My name is Jitu Sadiki, I'm excited about being a new addition to the staff of Fair Chance Project and its associated radio program on KPFK 90.7 FM and kpfk.org on the web, entitled Think Outside the Cage. You and your loved ones inside and out can listen to my edition, "Prisoners' Legal Issues" the fourth Saturday of each month as we delve into issues that challenge the inequities of the Prison Industrial Complex, ways to support decarceration and advocate for the greatest number of prisoners who are being impacted by cruel, archaic and repressive laws and penal policies.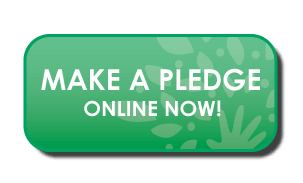 KPFK is a progressive media outlet challenging corporate media perspectives and providing a voice to voiceless communities. Help keep KPFK a strong and independent source of music, arts, news and information.
Los Angeles Area Forecast

Sunny intervals

High: 73°F | Low: 54°F