KPFK Elections
Want to do more than just donate to KPFK? Run as a Candidate to serve on KPFK's Local Station Board before June 30th, 2019.
KPFK's 2019 Local Station Board Elections are Underway
Election Timeline
June 1-June 30 Nomination of Candidates Phase
June 30 Record Date for Voter Eligibility
You must donate $25 (or have volunteered at least 3 hours) to your local station between July 1, 2018 and no later than the date of record in order to be an eligible voter in the 2019 election

July 10 Certification of Candidates
Discover the candidates running in the election by visiting their candidate profiles on https://elections.pacifica.org .
July 17-24 Candidate Debates & CART Video Sessions
Video debates and videotaped statements will be posted online to help voters make an informed choice.

August 15 Balloting Phase Begins
Look out for an email from vote@simplyvoting.com or a postcard from Pacifica Foundation which will contain your Voter ID and password beneath a scratch off. Or a paper ballot in the mail if you requested it. Fill out a ballot request form if you have not received your ballot yet. Paper ballots can only be requested through October 7th, 2019, after which only e-ballots will be available.
https://elections.pacifica.org/wordpress/2019ballotrequestform/
October 15 Balloting Phase Closes
Ballots (paper and e-ballots) must be received by the 15th in order to be counted.

Nov 1 Results Announced

Questions?

For more information visit: https://elections.pacifica.org
Contact the National Election Supervisor:
Email nes@pacifica.org or (510) 854-9663 (to leave a voice mail message)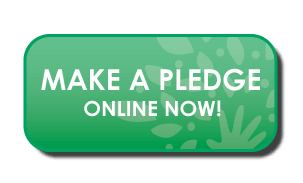 KPFK is a progressive media outlet challenging corporate media perspectives and providing a voice to voiceless communities. Help keep KPFK a strong and independent source of music, arts, news and information.
Los Angeles Area Forecast

Sunny intervals

High: 72°F | Low: 54°F