Gala
KPFK is celebrating 60 years on the air!
Key Note Speaker – Amy Goodman of Democracy Now!
Hosted by – Richard Montoya of Culture Clash
Celebrity Auctioneer - Jack Black, Actor, Musician, and Two-Time Golden Globe Nominee Musical
Performances By:
Legendary producer and musician Don Was will lead an all-star band including David Bowie's longtime pianist Mike Garson, drummer and original founding member of The Doors, John Densmore, bassist extraordinaire Stanley Clarke, The Haden Triplets, and many more surprise musical guests!
Special Guests Include;
Sonali Kohlatkar, host of "Rising Up" Ian Masters, host of "Background Briefing" Maxie Jackson, Executive Director, Jimmy Dore, host of the "Jimmy Dore Show", Stephanie Miller, host of the "Stephanie Miller Show"
Honoring:
Blase Bonpane of "World Focus" - Roy of Hollywood of "Something's Happening" Uncle Ruthie of "Half Way Down the Stairs" and Lilia Garret of "Connect the Dots"
KPFK is a listener-sponsored radio station based in Los Angeles. KPFK was the second of five stations in the non-commercial Pacifica Foundation network. The Pacifica Foundation was founded in the late 1940s out of the peace movement surrounding World War II, becoming the birthplace of a listener-sponsored radio.
KPFK has been broadcasting since 1959 over 110,000 - Watts, the strongest signal west of the Mississippi. KPFK continues to produce the majority of programs in-house giving it the flexibility to provide a platform for stories, news, music, and information to serve the cultural welfare of the communities in and around Southern California that you will not hear anywhere else. KPFK believes forging social change is a fundamental part of how radio can make a positive impact on communities.
Have questions about KPFK 90.7FM 60th Anniversary Gala? Contact KPFK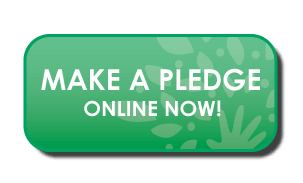 KPFK is a progressive media outlet challenging corporate media perspectives and providing a voice to voiceless communities. Help keep KPFK a strong and independent source of music, arts, news and information.
Los Angeles Area Forecast

Sunny intervals

High: 66°F | Low: 55°F