Jobs at KPFK
Job Opportunities at KPFK
Check out the Pacifica.org web site to find out about more job openings around the network.
---
TITLE: KPFK LOCAL ELECTION SUPERVISOR
STATUS: VARIABLE HOURS DEPENDING ON NEED AND TIMELINE
LOCATION: KPFK-PACIFICA RADIO, North Hollywood CA
September 18, 2018
JOB DESCRIPTION: LOCAL ELECTION SUPERVISOR
(5 positions available in Berkeley, LA, Houston, D.C., and NYC)
About Pacifica Foundation
Pacifica Radio (www.pacifica.org) is the oldest network of independently operated, non-commercial, community-based, listener-supported radio stations in the United States. The five member stations are KPFA (Berkeley, CA), KPFK (Los Angeles, CA), KPFT (Houston, TX), WPFW (Washington, D.C.), and WBAI (New York, NY). It is the only listener-supported, independent media network in which both listener-members and staff-members (paid and unpaid) have the opportunity to be involved in the decision-making process of the station's budget, programming and policies via the local station board.
About the Election Process
Each Local Station Board (LSB) is composed of 24 delegates and 12 are elected to serve on the board each election cycle. These 12 delegates are elected to the board through two simultaneous elections, one among listener-members (listeners elect 9 listener members) and one among staff-members (staff elect 3 staff delegates). Reporting to the National Elections Supervisor (NES), each Local Election Supervisor (LES) is responsible supervising and administering these two simultaneous elections.
Duration: October 1st – December 28th
Hours of work: The work schedule and time required per week will vary based on the project timeline including daytime, weekend, and evening hours at crunch times; the LES will be expected to meet certain deadlines and schedule their time accordingly while in close communication with the NES.
Compensation: $6,000 - $8,000 based on related experience payable twice per month upon receipt of invoice submitted by the LES with corresponding timesheet to the NES for approval.
Primary Responsibilities: Each LES will report directly to the National Election Supervisor (NES). Together they are responsible for the election being conducted in the fairest possible manner. The NES will train each LES and provide templates and guidelines to be used throughout the process. Please note that while there is a strict election timeline, each LES will need to be flexible and creative with respect to each task. The position has several distinct phases with various responsibilities.
Phase I: Nomination Period (Start date to Oct 24)
* Raise general awareness about the election on-air, in the local station community and online.
* Respond to inquiries from interested members re how to nominate / be nominated and administer the appropriate paperwork required for the applicant to meet a stated set of criteria.
* Inform both listener and staff members about how to become a candidate and the deadline to renew their membership to be eligible to vote and/or run as a candidate.
* Verify the eligibility of candidates, validate their submitted materials and the required petition signatures and finalize the list of eligible candidates.
Phase II: Campaign Period (Oct 25 – November 14)
* Assist the NES with auditing and correcting the list of eligible staff and listener voters.
* Working closely with the NES, assess applications as they are received and verify eligibility against stated criteria towards finalizing the approved list of candidates to appear on the ballot
* Coordinate the recording of candidate on-air statements (in English and Spanish, if desired) and ensure they are aired both regularly and fairly by radio station staff.
* Organize and moderate on-air and in-person candidate forums and community meetings to give voters opportunities to meet and hear from the candidates.
* Enforce Pacifica's Fair Campaign Policy, record/investigate allegations of violations, issue warnings, or more severe penalties up to and including revoking a candidate's eligibility as instructed by the National Elections Supervisor
Phase III: Voting Period (November 15 – December 20)*
* Continue the promotion of the election and encourage staff and listener members to vote.
* Continue coordination of on-air and in-person candidate forums and the enforcement of Pacifica's Fair Campaign Policy.
* Process missing ballot requests, verify voter eligibility.
* Recruit and train volunteers for the ballot count.
Phase IV: Counting / Wrap Up (December 20 – December 28)
* Assist as required by the NES to facilitate a timely and accurate count of ballots.
* Submit a detailed final report to the NES chronicling the 2018 local election process.
*Please note, if quorum of ballots have not been returned by the required date the voting period may be extended for up to four (4) weeks. In this event, a major publicity campaign, both on-air and by phone may be needed to reach quorum thus extending the work period and corresponding compensation.
Skills & Experience
* Previous experience in Pacifica or similar election administration processes is strongly desired;
* Excellent organizational skills and self-motivated with the ability to solve problems creatively and prioritize tasks in a fast-paced, campaign work environment;
* Strong communication skills (written and verbal) and positive attitude with service ethic
* Excellent interpersonal skills and experience preparing and delivering public presentations; ability to actively listen, clearly convey ideas and direction, and motivate others;
* Ability to work with people from diverse backgrounds and cultures; proven ability to work both independently and in close coordination with a local and remote team
* Proficient in standard computer applications, email, the ability to quickly learn and use various online platforms and databases to complete tasks and submit reports.
* Ability and willingness to be assertive to ensure that election policies are followed by paid and unpaid, volunteer station staff.
* Patience, perseverance, a sense of humor, and a thick skin.
Additional Beneficial Skills
* Familiarity with "Single Transferable Vote" (STV) or "Choice Voting"
* Media production (particularly audio)
* Booking and event promotion
* For KPFK in Los Angeles, Spanish-language proficiency is an asset
How to Apply
Please email a cover letter, resume/CV and a list of 3 references to the attention of Graeme Drew, National Elections Supervisor, at nes@pacifica.org Please indicate which station you are applying for and include "LES + four letter acronym of the appropriate station" in the subject line of your email.
Application Deadline: Interviews begin on September 25 and will continue until the positions are filled.
Pacifica Foundation is an equal opportunity employer and strongly encourages applications from women, people of color, persons with disabilities, and veterans.
---
TITLE: KPFK PROGRAM DIRECTOR
STATUS: REGULAR FULL TIME
LOCATION: KPFK-PACIFICA RADIO, North Hollywood CA
August 30 2018
PACIFICA RADIO STATION KPFK SEEKS A PROGRAM DIRECTOR
KPFK-FM in Los Angeles, California, was established in 1959 as a listener-supported, non-commercial radio station. It is one of five stations of the Pacifica Network, which is a mission-driven organization dedicated to free speech, peace, social justice, and cross-cultural understanding. Broadcasting at 110,000 watts, KPFK serves much of Southern California with an eclectic mix of arts, culture, music, news and public affairs programming in both English and Spanish. The majority of KPFK's 200+ programmers are volunteers, but the station also has paid producers and program hosts.
The Program Director must be aware of the public's interest to create programming that captures – and keeps – the audience.
RESPONSIBILITIES:
KPFK seeks a Program Director to provide leadership and vision, who is serious about innovative, high-quality, community-based programming. The Program Director is responsible for the "sound" of the station. The Program Director is responsible and accountable for programs, the programming grid, the evaluation of programs, on-air FCC compliance, fund drive programming, special livestream shows, and working with the Music Director. The Program Director reports to the General Manager, provides a monthly report to the Local Station Board Programming Oversight Committee either in person or electronically, and is expected to increase the listenership and membership of the station through good management skills and decisions. The PD participates in weekly management team meetings with the Executive Director. The PD's normal work week includes being physically present at the station five days per week.
Programming
* Keeps track of listenership either by ensuring that KPFK subscribes to Nielsen ratings or by assessing listenership through a combination of other metrics such as online listenership, fund drive totals, membership, etc. (See endnote 1i)
* Is expected to spend approximately 25% of her/his work time in program evaluation. Monitors programming on an ongoing basis. Formal evaluation of each program and programmer must be completed in writing bi-annually. (See endnote 2ii)
* Supervise, train and manage programmers through providing work direction, constructive performance coaching, mentorship, performance meetings, and on-going feedback, including regular air checks.
* Ensures program content complies with all necessary state and Federal laws, regulations, and requirements as well as Pacifica programming policies and requirements.
* Establishes, maintains, and reviews programming goals and services in line with Pacifica's mission and goals.
* Maintains publication of programming schedules on the station's web sites and in other appropriate venues and media.
Community Relations
* Represents the station and Pacifica at various public forums.
* Participates in the development of strategies and plans for on-air fundraising, in collaboration with staff.
* Participates in the evaluation and approval of all premiums offered by the station.
* Meets with donors as needed.
Internet
* Must have exceptional knowledge of social media platforms REQUIREMENTS: Demonstrated commitment to Pacifica's Mission. Bachelor's Degree or commensurate experience in a related field. 3 to 5 years of media management experience, preferably in public broadcasting, or related media. Candidate must be committed to a diverse workplace, possess excellent management skills and a proven ability to work collaboratively with paid and volunteer programmers/staff, and possess strong interpersonal and communications skills. Fund raising experience required. Spanish fluency a plus. Candidate should be able to lift 30 pounds and navigate stairs multiple times during each work shift.
Knowledge, Skills and Abilities:
* Ability to work harmoniously with a large and diverse workforce, to achieve compromise among sharply differing points of view, and to motivate employees and volunteers.
* Ability to manage multiple projects simultaneously.
* Familiarity with audience-research tools (surveys, Nielsens, etc.) SALARY: This is a full-time, exempt, and non-union position. Annual salary: $50K - $60K DOE. Excellent benefits including medical, dental, disability; vacations, sick days and holiday pay (Upon completion of introductory status). TO APPLY: Email resume, letter of interest, and salary requirement to: pdsearchcmte@kpfk.org, or mail to:
Attn: Program Director Search,
KPFK Business Office
3729 Cahuenga Blvd. West,
North Hollywood, CA 91604
DEADLINE: Open until filled. Pacifica/KPFK is an Equal Opportunity Employer, and does not discriminate on the basis of race, gender, age, disability, or nationality. Principals only – no agents please.
The Program Director is expected to improve the listenership of the station. If the station does not subscribe to Nielsen ratings, the listenership shall be estimated based on the following metrics, each one given equal weight: 1) The number of online listeners tabulated by an analysis of the information available on http://stats.pacifica.org/ and/or individual downloads or online listeners tracked on individual station websites. 2) The gross revenue of the station, as improved listenership generally is reflected in improved revenue. 3) Increased membership, as improved programming builds larger audiences and results in more listener support and loyalty. ii Listenership at all 5 stations has been declining, as far as we can tell without subscribing to Nielsen ratings. Declining listenership has resulted in declining membership and income. This has been forcing stations to lengthen fund drives and resort to other measures to make ends meet. Because of this it is imperative that programming improvement be a top priority. Therefore, it is necessary to evaluate programs on an individual basis. Thus, the Program Director is charged with evaluating every program using the following criteria: 1) Nielsen ratings (if available). 2) Amount of money generated by the program. 3) Amount of membership generated by the program. 4) Does the program content conform with the Pacifica Mission? 5) Willingness of the programmer to create learning opportunities for interns, including affording them some on air experience. 6) Sound quality of the program. 7) Production values of the program. 8) Does the program subject matter add diversity to our grid in terms of appeal to varied demographics and interests? 9) Does the program have a social network presence and is the programmer and/or producer promoting through social media and other outreach? 10) Input from stats.pacifica.org, Community Advisory Boards, PNB National Programming Committee and Audio Port program sharing history. 11) Amount of Volunteer participation of programmer in station operations and events. Programs should be judged based on their placement on the grid. In other words, as morning drive time has a higher potential audience it should be expected to produce more income than shows in a less advantageous time slot. The Program Director should first evaluate all programs involving paid staff. The next evaluation priority will be all programs in daytime hours during the week and on weekends
---
Job Opportunities at Pacifica
Posted June 23, 2017
KPFT 90.1 FM HOUSTON TX
SEEKING TUNED IN STATION MANAGER
TO APPLY FOR KPFT:
Email resume and letter of interest to: GMSearch@kpft.org
Job Description and Details about the KPFT GM Position can be found HERE
Applications will be held in confidence. DEADLINE: Open until filled. Pacifica is an Equal Opportunity Employer, and does not discriminate on the basis of race, nationality, gender, age, disability or sexual orientation. Principals only – no agents, please.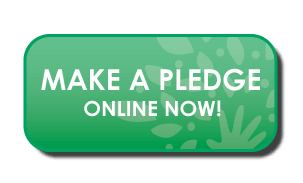 KPFK is a progressive media outlet challenging corporate media perspectives and providing a voice to voiceless communities. Help keep KPFK a strong and independent source of music, arts, news and information.
Vote!


CA General Election is November 6, 2018
Get your registration and polling information here
Los Angeles Area Forecast

Light rain shower

High: 68°F | Low: 54°F